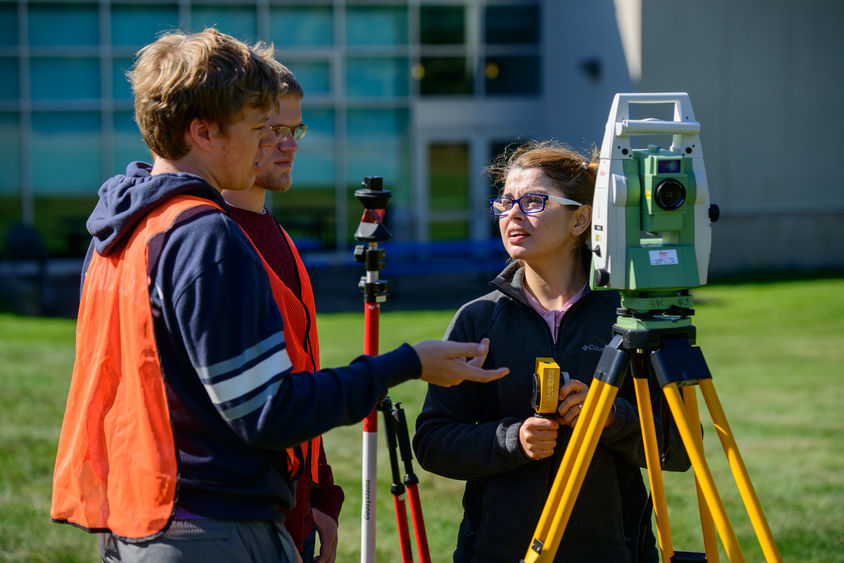 LEHMAN, Pa. — Earth Conservancy (EC), in partnership with Penn State Wilkes-Barre Continuing Education, will be enrolling participants in the Environmental Workforce Training Program (EWT), slated to begin in February 2018.
EWT is a new venture for EC, a part of the $200,000 grant awarded to EC by the United States Environmental Protection Agency's Environmental Workforce Development and Job Training Program (EWDJT) in the summer of 2017. The EWT will implement a new job training program, taught by faculty at Penn State Wilkes-Barre, for local unemployed and underemployed residents, including veterans, in the Scranton-Wilkes-Barre-Hazleton metro area. The EWT program offers a sequence of courses designed specifically for individuals looking to enter a career in the environmental, surveying and construction fields.
Although the mines closed decades ago, Northeastern Pennsylvania is still dealing with environmental and economic challenges from the anthracite mining industry. The EWT was designed to address both. The program, through a focus on surveying, emphasizes skills and technology required in the reclamation and remediation process.
"It's a great opportunity, all around," noted Mike Dziak, EC's president and CEO. "For displaced workers, especially veterans, it offers a new pathway to help secure meaningful employment. For EC, it's a new way for us to support revitalization in the region, one with extremely positive environmental and economic effects."
The EWT provides a comprehensive and realistic curriculum to participants seeking to enter an environmentally-oriented career in the Wyoming Valley. The curriculum, designed by a team at Penn State Wilkes-Barre, consists of 205 contact hours over the course of four months. Courses include: Introduction to Brownfields, OSHA 40-Hour HAZWOPER Training, AutoCAD, Level I, Surveying Field Assistant, Basic Land Surveying Techniques, GIS for Resource Conservation, OSHA 10-Hour Safety Training, and First Aid/CPR/AED.
"Graduates leave the EWT with 20.5 hours of continuing education credits from the Pennsylvania State University, 3 federal certifications (HAZWOPER 40, OSHA 10, First Aid), a professional resume and cover letter, and a letter of recommendation," explains Penn State Wilkes-Barre Director of Continuing Education Jane Ashton. "Strong partnerships are the cornerstone of the EWT, and our office, as well as the Surveying Engineering department, are proud to be among the list of partners in the EWT with Earth Conservancy."
Eligibility requirements and application information can be found at: http://wilkesbarre.psu.edu/environmental-workforce-training-program.