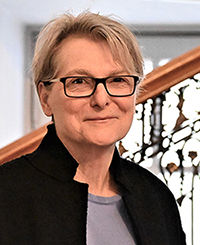 Welcome to Penn State Wilkes-Barre!
Whether you've just graduated from high school or are a veteran or working adult finishing a degree you started years ago, a Penn State degree and its wide alumni network will open doors for you. You can start on our campus and finish at another Penn State location (2+2) or you can stay close to home and enroll in one of our bachelor's degree programs. Fun fact: we have the only ABET-accredited Surveying Engineering program in Pennsylvania.
Here you'll find a campus dedicated to helping you succeed and to helping you make an impact: in the classroom, in co-curricular activities, and in your community. And directly adjacent to campus you'll find the convenience of privately-owned housing.
Join us for our small classes, opportunities for undergraduate research, hands-on learning, study abroad and internships, our athletics programs and club and leadership activities, and our intentional academic advising and learning support for students of all abilities. First in your family to attend college? We have the resources you need to be successful.
Join us for innovative programming through Invent Penn State and collaborations with industry and business in northeast Pennsylvania.
Join us for a commitment to sustainability in everything we do. Inside our Silver LEED-certified Academic Commons building you'll find the Nesbitt Library with access to the entire University Library, as well as movies, video games, and 3-D printers.
Join us for community programming to support working professionals, business and industry, youth, and personal enrichment. Whether you're interested in earning a certificate, offering employer-specific training or attending summer youth camps, speaker series and art shows, stargazing events at the Friedman Observatory or the annual Arts at Hayfield craft show, we have something for you.
Penn State Wilkes-Barre has served the Wyoming Valley—and beyond—since 1916. Join us in making history.
Dr. Lynda Goldstein
Chancellor, Penn State Wilkes-Barre