University creating opportunities for entrepreneurs across the Commonwealth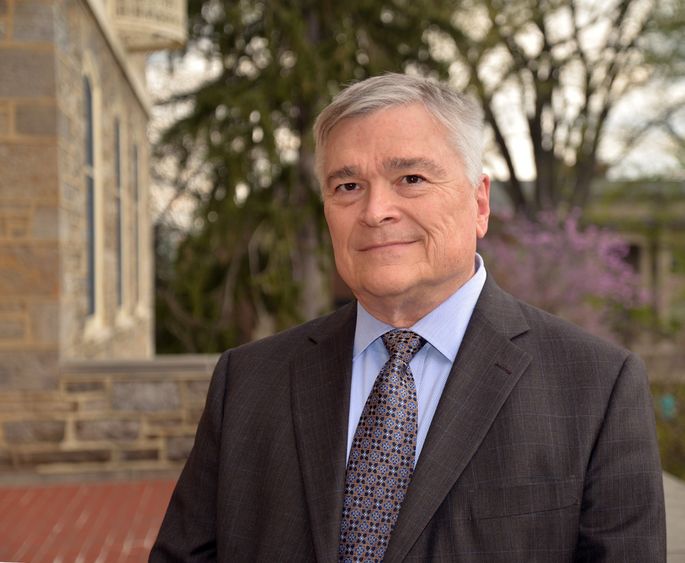 UNIVERSITY PARK, Pa. — Penn State President Eric J. Barron has been named chairman of the Commission on Innovation, Competitiveness and Economic Prosperity (CICEP) for the Association of Public Land-grant Universities (APLU). APLU is a research, policy and advocacy organization dedicated to strengthening and advancing the work of public universities in the U.S., Canada and Mexico.
The CICEP was created to help public research universities develop and share ideas to increase local and regional economic development and innovation. Barron was selected to lead the commission because of his tireless efforts to renew Penn State's commitment to Pennsylvania by empowering students, faculty, alumni and community members to take their ideas and transform them into businesses that can grow and prosper, and ultimately have a positive impact on the state's economic status and competitive position.
"APLU is looking forward to Eric Barron's leadership of CICEP. His work at Penn State has positioned him well to guide the commission into its second decade of defining and influencing university economic engagement," said Jim Woodell, APLU vice president for Economic Development and Community Engagement. "President Barron's vision for entrepreneurship at Penn State — including the creation of innovation hubs statewide through the Invent Penn State initiative, and advancing student entrepreneurship — will surely help to shape CICEP's direction, and will foster development of new strategies and practices for university partnerships for economic development and student career success."
Barron plans to exchange information and expand on the success of programs like Invent Penn State, a state-wide initiative he launched in 2015, that has created and funded 17 innovation hubs across Pennsylvania. These innovation hubs focus on what Penn State, as a major public research university, can provide to foster student entrepreneurship and business growth, as well as spur economic development through job creation and research innovation. Invent Penn State blends entrepreneurship-focused academic programs, business startup incubation, funding for commercialization, and university-community partnerships to turn research discoveries into valuable products and services that can benefit Pennsylvanians and humankind.
Under Barron's guidance, over the last year, Penn State has facilitated 400-plus industry research contracts and had $2 million invested in emerging Penn State technologies. Through its 50 community partnerships across the state, approximately $900,000 has been advanced to support 48 startups and more than 1,000 entrepreneurs. Currently there are 5,000 Penn State researchers and faculty members. More than 300 students are involved in internships and the Entrepreneurship and Innovation minor at Penn State.
"Public institutions of higher education are in a unique position to drive economic development, job growth and student career success — and we need to harness the incredible abilities of our students and researchers, and nurture and reward innovators and big thinkers," Barron said. "My goal as chair of this APLU commission will be to challenge all institutions to use the resources available to them to bring discoveries to the marketplace. To create a culture of entrepreneurship where our students can make their visions a reality. To promote economic development through start up programs, needed expert advice, space on campus, and competitive grants that will create a comprehensive and integrative environment for entrepreneurial activity to flourish."
Barron explained that public research universities need to continue to harness the breadth and depth of the work being done at their institutions to continue to serve society. Universities also need to increase external visibility for these activities, Barron noted, so that the value of higher education cannot be questioned. Penn State is Pennsylvania's largest public university and its only land-grant university, a special designation that obligates the University to not only make education accessible to citizens but to also contribute to economic development.
The APLU also designated Penn State as one of 55 Innovation and Economic Prosperity Universities. The APLU established the program to recognize and celebrate leaders in regional economic development. As part of this program, this month, Penn State also was named among five universities in the nation that are finalists in the annual Innovation & Economic Prosperity University Awards, due to the University's innovation through Invent Penn State. Penn State was recognized for the wide variety of economic engagement efforts it has implemented and its blend of entrepreneurial-focused academic programs, start up training, funding and university-community partnerships. Vice President for Research Neil Sharkey accepted the recognition on behalf of Penn State.
Penn State will host a conference for the CICEP and the APLU's Council on Research in the summer of 2019. Barron hopes to make student entrepreneurship and business development a focus of that conference.
With a membership of 237 public research universities, land-grant institutions, state university systems, and affiliated organizations, APLU's agenda is built on the three pillars of increasing degree completion and academic success, advancing scientific research, and expanding engagement.
Barron, an accomplished scientist with a long background in atmospheric research, took the helm of Pennsylvania's flagship public university in May 2014, arriving from Florida State University, where he had been president for four years. No stranger to Penn State, Barron had served on the faculty of Penn State's College of Earth and Mineral Sciences from 1986-2002 and as dean of the college from 2002-06.
Barron also has served as director of the National Center for Atmospheric Research and dean of the Jackson School of Geosciences at the University of Texas at Austin.