The campus is hosting a two-part solar eclipse celebration, with the first events slated for Oct. 14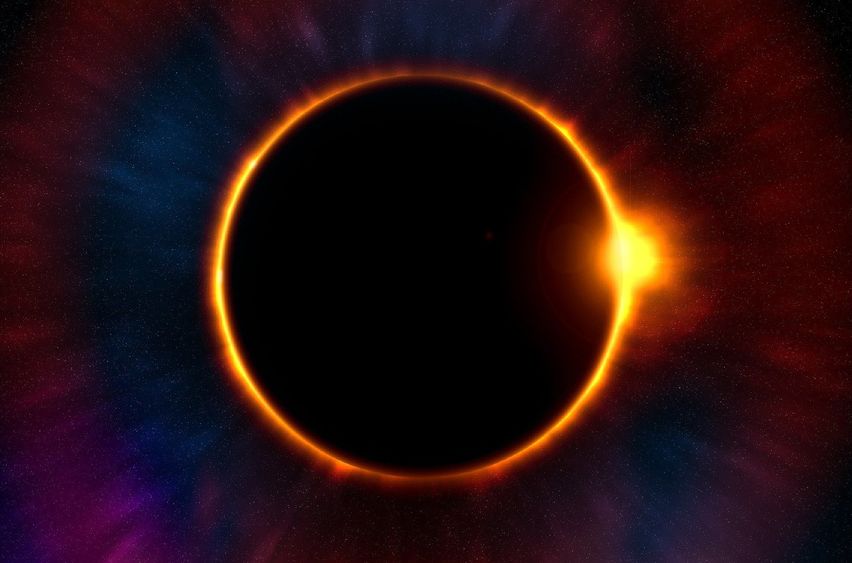 DALLAS, Pa. — Penn State Wilkes-Barre's Friedman Observatory is hosting several on- and off-campus "Solar Masquerade" events for the community to celebrate the upcoming partial and near-total solar eclipses in October 2023 and April 2024.
Annular Partial Eclipse Party
From noon to 2:30 p.m. on Saturday, Oct. 14, rain or shine, the campus will host the Annular Partial Eclipse Party at the Nesbitt Academic Commons in tandem with the partial solar eclipse, also known as an "annular solar eclipse" or "ring of fire."  
Those who attend the event at Penn State Wilkes-Barre will see about a quarter of the sun blocked out by the moon, weather permitting.
"As long as the sun is not covered by clouds, the partial eclipse will be visible from anywhere in our region," said Violet Mager, associate professor of physics and astronomy and coordinator of the Friedman Observatory at Penn State Wilkes-Barre.
Safe viewership is critical for this astronomic event, and those at the Annular Partial Eclipse Party will receive free Penn State solar eclipse viewing glasses and pinhole projectors (while supplies last).
"Regular sunglasses are not good enough to view the eclipse," said Mager. "Only use glasses specifically designed to view the sun and that are certified by the International Organization for Standardization. Certified glasses will have ISO 12312-2 printed on them."
If conditions allow, there also will be opportunities to view the partial eclipse through a telescope. Live footage of totality from NASA will be projected, and there will be children's crafts and activities, an art contest, and prizes. Space-themed costumes for all ages are encouraged.
Stargazing Party
Penn State Wilkes-Barre Friedman Observatory will host a stargazing party at Moon Lake State Forest Recreation Area in Hunlock Creek on Friday, Oct. 20, beginning at 6:30 p.m. (This event has been rescheduled from its previously planned date due to forecasted rain.) Community members are invited to join in guided stargazing with provided telescopes or bring their own. Telescopes of any size or complexity are permitted, and observatory experts will assist with configuration, pointing and focusing.
Depending on weather conditions, attendees will learn how to identify constellations and prominent stars, observe planets, utilize their phones and telescopes for stellar cluster and nebula hunting, and more.
The event will proceed with clouds, canceled only in the event of rain.
The Full Reveal – April 2024
Another rare astronomical event, a total solar eclipse, will cross North America on April 8, 2024. "This will be the last chance to see a solar eclipse cross the United States until 2045," Mager said.
A 94% near-total solar eclipse will be visible near Penn State Wilkes-Barre.
More information about the campus' event lineup for the near-total solar eclipse will be forthcoming.  All solar eclipse events hosted by Penn State Wilkes-Barre's Friedman Observatory are free and open to the public.