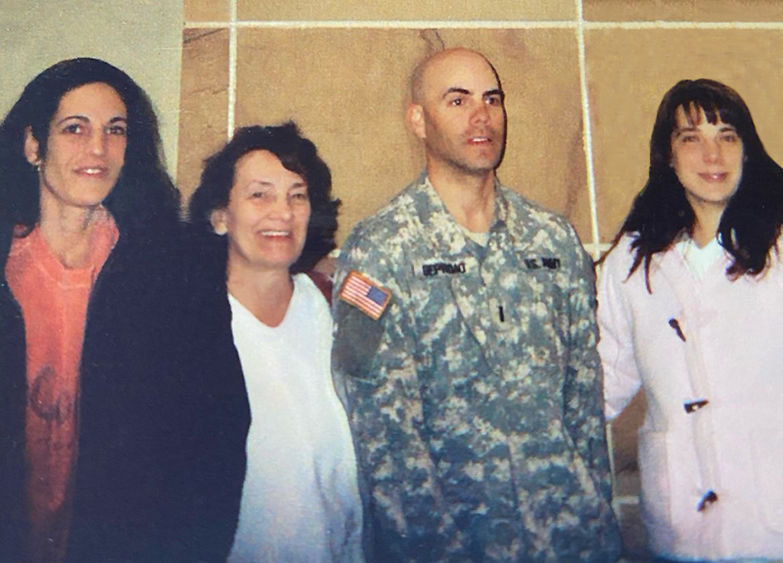 DALLAS, Pa. — A new $20,000 endowed award has been established at Penn State Wilkes-Barre in memory of a northeastern Pennsylvania man who was killed in action in Afghanistan.
Family and friends of Pittston, Pennsylvania, native Jeffrey F. DePrimo created the 1st Lt Jeffrey F. DePrimo Military Award to support military students at Penn State Wilkes-Barre. Students who are active-duty military, veterans, reservists or members of the National Guard and who have achieved a grade point average of at least a 3.0 are eligible to receive the award.
"We can never fully express our gratitude to 1st Lt. DePrimo for making the ultimate sacrifice. We are appreciative that his family and friends have chosen to honor his memory in this way," Chancellor and Chief Academic Officer Lynda Goldstein said. "Penn State Wilkes-Barre is committed to supporting our veterans and military. This award will help students dedicated to serving their country, like 1st Lt. DePrimo, attain a college education."
The award comes from the 1st Lt Jeffrey F. DePrimo Memorial Fund, a fund created by the DePrimo family and friends and administered by The Luzerne Foundation that hosts events throughout the year to support causes DePrimo was passionate about, including education, music and support for children.
DePrimo, the son of Joseph and Helen Ann DePrimo of Pittston, enlisted in the Pennsylvania National Guard in 2003 and volunteered for a deployment to Afghanistan. He was assigned to the 3rd Battalion, 103rd Armor Regiment based out of Williamsport. He and two others died from an improvised explosive device (IED) explosion outside Ghazni on their way back from a mission to a medical clinic on May 20, 2008.
"Soon after he died, two of his longtime high school classmates, Phil Gelso and Tommy Connors, came to my house and said they wanted to start a foundation for Jeff. Together, we decided everything we raised would go toward Jeff's interests and what he would want," said DePrimo's mother, Helen Ann DePrimo. "When you lose somebody, you don't want them to be forgotten. This award is a way for Jeff's name and legacy to continue."
DePrimo said her son would be pleased with the work his memorial fund is doing in the Wilkes-Barre area.
"Education was a big deal for him, and he loved kids. His fellow soldiers have told me many stories about him playing with Afghani children during his time there. We wanted to set up this award from his memorial fund because it would continue and help many students in the years to come," she said. "We are so grateful to everyone who is helping us carry out our mission. The people on our committee are wonderful, and the people who support us are wonderful. It means the world to my family that we can support students in this area in Jeff's name."
Jeffrey DePrimo was awarded the Bronze Star Medal, the Purple Heart, Navy and Marine Corps Achievement Medal, Combat Action Badge and Non Article 5 NATO Medal for International Security Assistance Force service during Operating Enduring Freedom.
With the record-breaking success of "A Greater Penn State for 21st Century Excellence," which raised $2.2 billion from 2016 to 2022, philanthropy is helping to sustain the University's tradition of education, research and service to communities across the Commonwealth and around the globe. Scholarships enable our institution to open doors and welcome students from every background, support for transformative experiences allows our students and faculty to fulfill their vast potential for leadership, and gifts toward discovery and excellence help us to serve and impact the world we share. To learn more about the impact of giving and the continuing need for support, please visit raise.psu.edu.