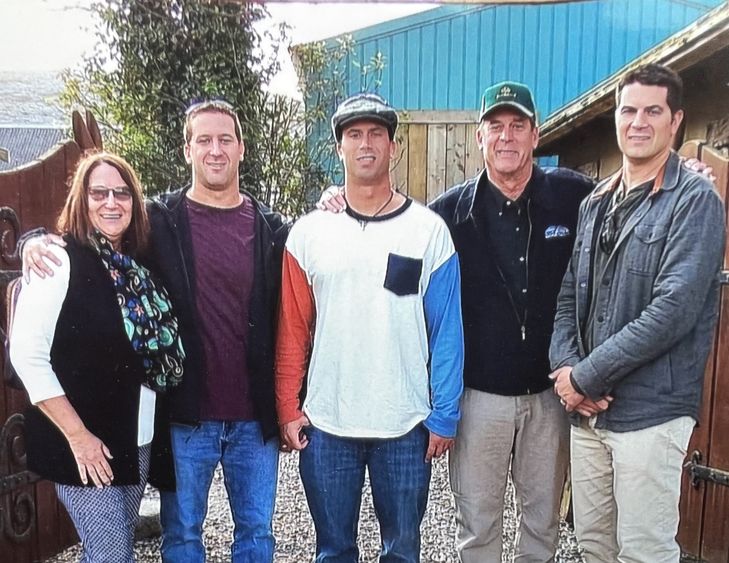 LEHMAN, Pa. — The first military program fund at Penn State Wilkes-Barre has been created through a gift from alumnus and advisory board member Jim Regan, class of 1990, and his wife, Barbara. Their $25,000 gift will provide vital funding for enriching experiences for military and veteran students at the campus.
The Regans have created the Regan Family Military Program Fund, which will offer support for the student veterans' club, military student services, veteran-related facility support and military event programming.
"Penn State Wilkes-Barre is grateful for Jim and Barbara Regan's support of our military and veteran students," Chancellor and Chief Academic Officer Dale Jones said. "Their gift will make outstanding academic, social and outreach experiences possible for generations of student veterans and servicemembers. It will connect them with their peers and help provide valuable leadership opportunities while simultaneously rewarding their service and sacrifice for our nation."
Jim Regan is a 1990 graduate of Penn State Wilkes-Barre with an associate degree in electrical engineering technology. Regan enlisted in the United States Naval Reserve in 1973, as the Vietnam War was nearing its end. He served for six years as a member of the U.S. Naval Construction Battalions (commonly known as the Navy Seabees), affiliated with the 22nd Battalion. He attended Penn State Wilkes-Barre as an adult student while working full time and having a family, and said he understands the challenges veteran students can face.
"When I attended Penn State, I was returning to school as a veteran and as an adult student, so I am able to empathize with their position," he said. "And now, I want to help in any way I possibly can. I hope this fund will provide military and veteran students with an opportunity and a little bit of financial relief and in doing so, provide them with more encouragement to reach their goal of graduation."
Regan now owns and operates Phasor Corporation, which is based in Kingston, Pennsylvania, and provides emergency power systems for data centers and conducts power quality analysis for industrial and manufacturing companies in the area. He serves as a member of Penn State Wilkes-Barre's Campus Advisory Board and the board's Student-Focused Environment Committee. Barbara is an award-winning cake decorator and dedicated her career to raising their family.
Jim and Barbara have three sons -- Brian, Michael and Ken. Brian and Michael are both Penn State alumni. Like his father, Brian also served in the military. He is a lieutenant colonel in the Air National Guard and was a guest speaker for the groundbreaking ceremony for Penn State Wilkes-Barre's veterans' memorial last fall.
"The memorial and the creation of this fund will be a reminder that Penn State Wilkes-Barre is very grateful for the service of not only our veterans on campus, but everyone who served," Jim said. "It could encourage others to do something to support this population, whether it be financial or emotional support. Our support shouldn't end when these young men and women come out of the service. We should always be grateful to those who have served for what they have done for us."
Support from Jim and Barbara Regan and others will advance "A Greater Penn State for 21st Century Excellence," a focused campaign that seeks to elevate Penn State's position as a leading public university in a world defined by rapid change and global connections. With the support of alumni and friends, "A Greater Penn State" seeks to fulfill the three key imperatives of a 21st-century public university: keeping the doors to higher education open to hardworking students regardless of financial well-being; creating transformative experiences that go beyond the classroom; and impacting the world by fueling discovery, innovation and entrepreneurship. To learn more about "A Greater Penn State for 21st Century Excellence," visit greaterpennstate.psu.edu.