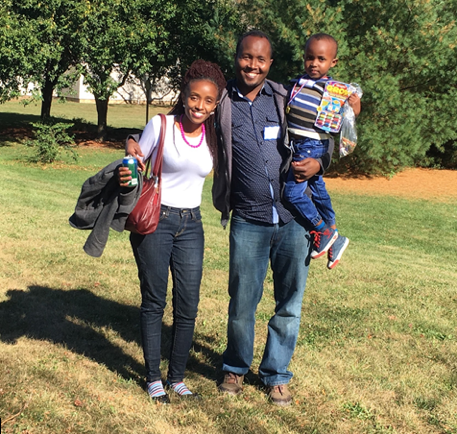 UNIVERSITY PARK, Pa. — Penn State has been awarded an $824,768 CCAMPIS (Child Care Access Means Parents in School) grant from the U.S. Department of Education to provide financial assistance for child care to qualifying low-income undergraduate and graduate student parents at University Park and 20 additional campus locations. The four-year grant will provide $206,192 in first-year funding for the Student Parent Child Care Subsidy Program in 2017-2018. For two decades the program has also been additionally funded by student fees at University Park and participating campus locations.
"For two decades, this program has supported hundreds of low-income student parents in continued enrollment, persistence towards and eventual graduation from the University," said Holley Rochford, director of Early Child Care Programs and Services at Penn State. CCAMPIS funding will primarily support child care tuition costs for student parents. Additionally, a small portion of grant funds will support training and reimbursement of accreditation fees.
"I encourage everyone to spread the word about the program," said Rochford. "We hope to double the number of students served this year."
A new marketing campaign also has been launched — Rochford said the Penn State community should be on the lookout for brochures, posters and mailers which are planned to be distributed to campuses beginning in November.
"I am beyond thankful for the assistance of this program, which allowed me to focus on my studies," said Rose, a program recipient and Penn State Erie, The Behrend College undergraduate. "I'm on the Dean's List and have been the recipient of the Academic Excellence in Environmental Science Award this past spring semester — neither of which would have happened if I had not been able to devote time to my education."
Applications for funding are considered each semester and children must be enrolled in a licensed child care program with a Keystone Star 2 rating or higher. Student parents receiving CCAMPIS funding are required to hold a minimum 2.5 cumulative GPA (grade point average) and volunteer one hour per semester at their child's center.
For more information, eligibility requirements, and application materials, visit https://ohr.psu.edu/child-care-subsidy or contact Natalie James, program coordinator, at [email protected].