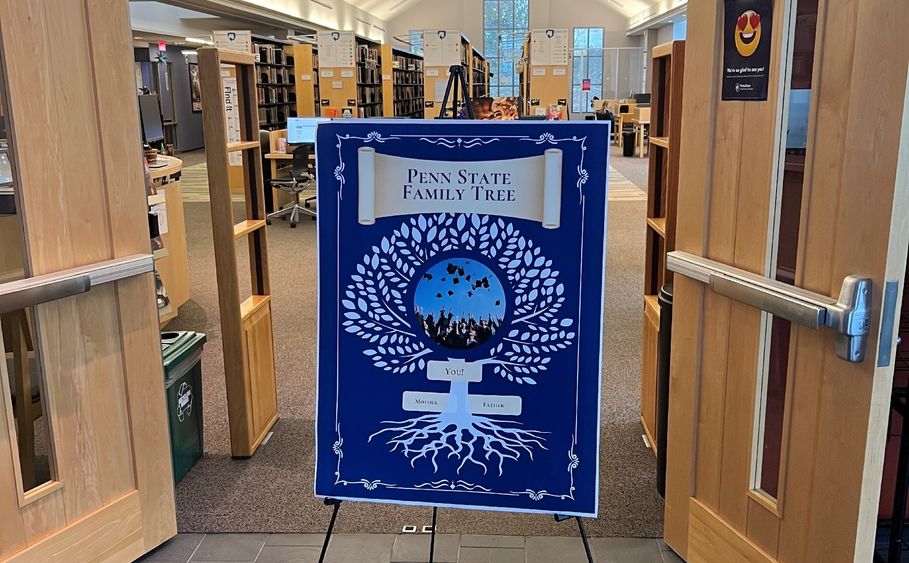 DALLAS, Pa. — Penn State Wilkes-Barre marked Nontraditional Student Recognition Week with several activities designed to celebrate and assist nontraditional students at the campus.
Each year, the first week in November is commemorated by the Association for Nontraditional Students in Higher Education and its affiliated colleges and universities.
"Since our beginnings in 1916, Penn State Wilkes-Barre has served what are now known as 'nontraditional' students. Many types of students fall into the nontraditional category: adult learners, veterans and first-generation students alike," said Director of Enrollment Management Janine Becker. "We are proud of the resources and assistance we offer to this category of learners."
Each day during Nontraditional Learners' Week, the campus highlighted a different area or type of nontraditional student, bringing awareness and recognition to the different groups of nontraditional students. Activities and displays were set up each day in the Academic Commons. Students were invited to stop by to learn more and share in the activities while also being entered into a prize drawing.
Themed days and tables included: Continuing Education and the Adult Learner Award, with information about certificate options and the Luzerne County Adult Learner Award; First-Generation Students, staffed by Student Success Services and providing details about how first-generation students are defined; Veterans Among Us, overseen by the campus Veterans Support Club, where participants could write out cards for veterans at the Wilkes-Barre VA Medical Center; Time Management 101, which offered a quick quiz and hints to improve time management skills; and "WE ARE....all represented!," where members of the Admissions team offered an easy art project to represent the campus. The library also displayed books that fall into the nontraditional learners category all week.
Brandon Jones, an adult learner at the campus, said he feels Penn State Wilkes-Barre is an excellent choice for nontraditional students like himself.
"The campus allows a nontraditional student to become quickly adjusted and to not feel like they are out of place," he said. "I can work a full-time job, attend school full time and balance a personal and social life outside of school due to the convenience of the campus' location. The variety of activities that campus has is helpful to help include students who may be ready to graduate, or brand-new freshman students."
Jones works for an adult day program as a direct support professional, assisting adults with special needs. He is pursuing a bachelor's degree in rehabilitation and human services.
"Prior to advancing my education, I was able to enjoy my preferred profession for a few years. But due to the limited ability to move up in a company without a bachelor's degree, I decided to enroll at Penn State Wilkes-Barre," he said. "I reside and work in Kingston and the convenient location that Penn State Wilkes-Barre offers could not have been better."