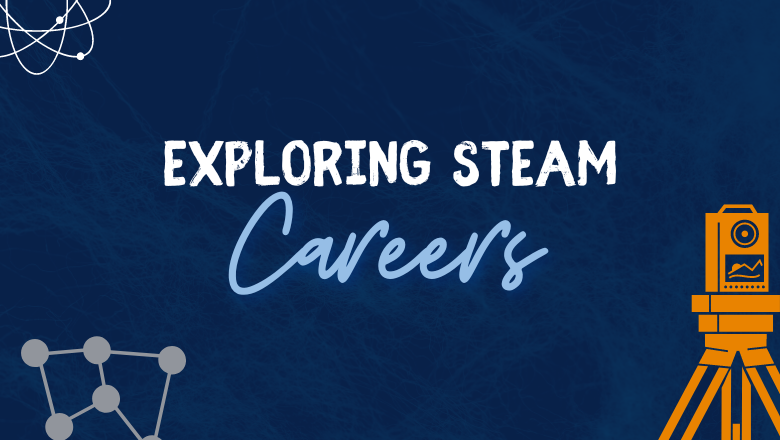 Penn State Wilkes-Barre held a STEAM careers event designed to introduce high-school students to a variety of majors available in science, technology, engineering, the arts and mathematics.
"Exploring STEAM Careers" was a half-day program that featured numerous hands-on events for students to participate in. Faculty members from the campus created and led each session, assisted by Penn State Wilkes-Barre students.
"We designed this program to highlight the STEAM careers students are learning about in high school and explain what Penn State Wilkes-Barre has to offer in these particular fields," said Director of Enrollment Management Janine Becker. "We heard from many students that they loved it. Their teachers especially loved the hands-on aspect. In one session, students were not only allowed but encouraged to take apart computers."
Segments during the event included "Jack-O-Land Surveying," "Mad Science Under the Microscope," "Digital Dissection and Build Like a Pirate." Students were able to tour the campus as well. About 60 students from six schools attended the program, most of them high school juniors and seniors.
"Penn State Wilkes-Barre offers STEAM majors in high-demand fields. Many of our students have job offers even before they graduate," Becker said. "By attending Penn State Wilkes-Barre, students receive all the perks and prestige of a Big Ten education with the advantage of our small class sizes and personal interaction with faculty."
Penn State Wilkes-Barre offers eight bachelor's degree and four associate degree programs. Students can also opt to begin one of more than 275 Penn State majors at the campus and complete their degree at another Penn State campus (the 2+2 Plan). To apply to Penn State Wilkes-Barre, visit https://wilkesbarre.psu.edu/admission.