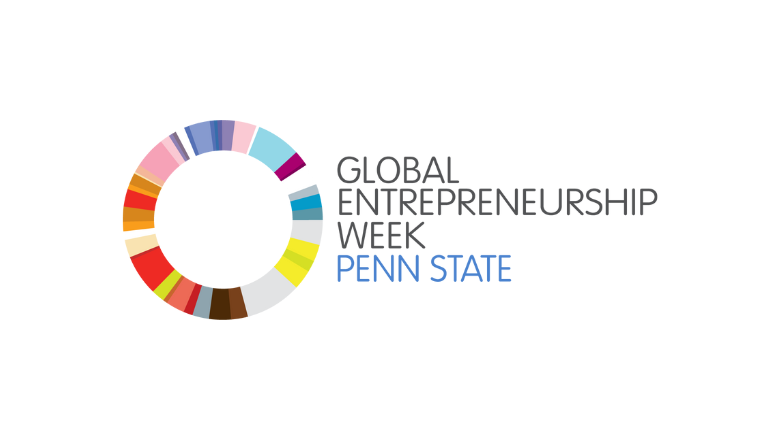 DALLAS, Pa. — Penn State Wilkes-Barre will offer several events during Global Entrepreneurship Week, held this year from November 14-18.
Global Entrepreneurship Week Penn State connects community members and aspiring entrepreneurs with Penn State's vibrant ecosystem of investors, researchers and startup champions. GEW Penn State will host presentations, workshops and networking opportunities geared specifically to entrepreneurs, local startups and innovators throughout the state. The events are free and open to the public.
Programs planned through the Penn State Wilkes-Barre LaunchBox, previously known as the IDEA Hub, include:
Regional Business Canvas Model Workshop, Tuesday, Nov. 15, 6-8 p.m., online
A continuation of the Idea TestLab, this session will be open to those who participated in the September-October Idea TestLab and will also be open to those who have an interest in learning how to create a business canvas model. This is a regional program run in partnership with the Hazleton and Lehigh Valley LaunchBoxes.
International World Café: Thursday, Nov. 17, 12-1 p.m., Hayfield House 107 and 108 and online
Students, faculty, staff and community members who are interested in starting a business overseas are invited to this engaging world café-style event where they will engage with students to experience three unique areas of the world. Participants will be able to learn what is essential to know when doing business abroad and decide which of three regions they find to be most conducive to do business in. A chance to win a gift card for participation is being offered.
Grow with Google: Sell Online with E-Commerce Tools, Thursday, Nov. 17, 1-2 p.m., online
This program teaches how to sell products online. Participants will learn about listing their products for free with Google Business Profile and Merchant Center. This workshop discusses the Products tab in Google Business Profile, introduces Google Merchant Center and the basics of creating a free account and a product feed and demonstrates how to connect an e-commerce website (using Shopify as an example) to Merchant Center.
This program is for students, faculty, staff and community members. Register online here.
Entrepreneurship Institute Conference, Friday, Nov. 18, 9 a.m.-12:30 p.m., King's College and virtual
The tecBRIDGE Entrepreneurship Institute Conference is a creative half-day program designed for those interested in learning more about entrepreneurship and innovation. The event features keynote speakers, breakout sessions and panel discussions. Topics include What's A Brand and Why Does it Matter?; Emotional Intelligence and Entrepreneurship (the keynote presentation delivered by Stephanie Gresh, Penn State Wilkes-Barre LaunchBox coordinator and assistant teaching professor of business); Entrepreneuring in the Metaverse; and Managing Risk, Intentional Networking, Calculating Margins.
Students, teachers, aspiring entrepreneurs, FBLA coordinators and mentors are encouraged to attend.
Global Entrepreneurship Week celebrates and empowers entrepreneurs in more than 180 countries around the world to help break down cultural barriers and reach new audiences. Each November, around 10 million people take part in tens of thousands of activities, competitions and events that inspire them to act and provide them with the knowledge, experience and connections they need to succeed. GEW Penn State partners with Invent Penn State to help further its mission of economic development, student career success, and job creation.