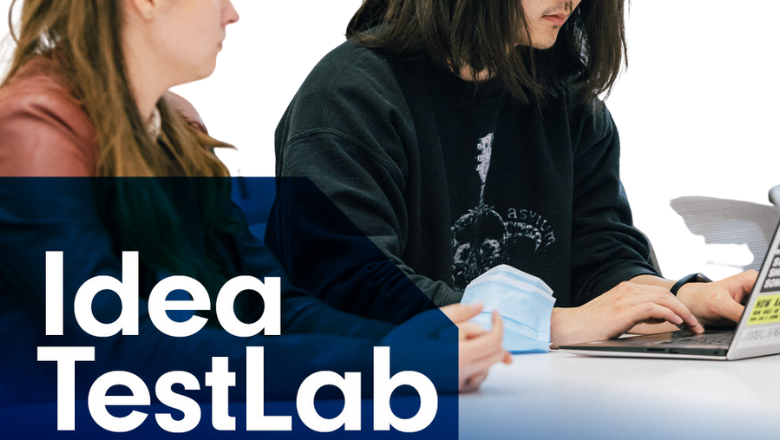 DALLAS, Pa. — Penn State Wilkes-Barre partnered with several other campuses to help potential entrepreneurs in the community test the viability of their ideas.
The Northeast Region Idea TestLab, offered through the Wilkes-Barre, Hazleton and Lehigh Valley campuses, brought together a group of people in all phases of entrepreneurship to provide expert and peer support feedback for their ideas. The group met virtually each week for five weeks, culminating in an "idea pitch" session on Oct. 11.
"The Idea TestLab is a free program that was designed for individuals, teams or businesses with an interest in figuring out if their idea makes sense to move forward," said Stephanie Gresh, IDEA Hub coordinator and assistant teaching professor of business. Gresh was one of the coordinators and coaches for the Northeast Region Idea TestLab.
The program's coaches helped participants consider the viability of their ideas, how to correctly identify potential customers and what they would need to move forward. Business experts were also brought in to assist on a variety of topics.
"The experts came from different disciplines, including technology and accounting. Presenters were identified based on the needs of this particular group," Gresh explained. "We're trying to help individuals before they make a strong investment in an idea. We want to help them think their ideas through early in the process in case they need to pivot or change before investing a lot of time or money."
She noted the participants also have the benefit of sharing ideas with other potential entrepreneurs to hear their thoughts and ask questions.
"We are continuing to develop programming to support our local entrepreneurs," Gresh said. "We want to keep the momentum going forward. With the success of the Idea TestLab, we plan on running this program each fall as one of our foundational programs offered in partnership with Penn State Hazleton and Lehigh Valley."
Idea TestLab is part of the IDEA Hub at Penn State Wilkes-Barre and Invent Penn State, a commonwealth-wide initiative to spur economic development, job creation and student career success. Launched in 2015 by Penn State President Emeritus Eric Barron, Invent Penn State is a $30 million initiative that redefined the university's land grant mission to include entrepreneurship and innovation programs, tools and resources that accelerate the movement of great ideas to the marketplace and make a substantial economic development impact in Pennsylvania and beyond.
The Idea Hub at Penn State Wilkes-Barre will also hold events during Global Entrepreneurship Week, Nov. 14-18. GEW Penn State, managed by the Penn State Small Business Development Center, celebrates relationships between members of the University and the local entrepreneurial communities. Members of the community are invited to virtual presentations, workshops and networking opportunities geared specifically to entrepreneurs, local startups and innovators.
Upcoming GEW events held through Penn State Wilkes-Barre include:
A free online "Grow with Google" session will be held on Nov. 17 from 1 to 2 p.m. "Sell Online with E-Commerce Tools" will cover how to sell products online and list them for free with Google Business Profile and Merchant Center. This workshop discusses the product tab in Google Business Profile, introduces Google Merchant Center and the basics of creating a free account and product feed, and shows how to connect the E-Commerce website (using Shopify as an example) to Merchant Center. Register online here.
The tecBRIDGE Entrepreneurship Institute Student Conference will be held on Nov. 18 beginning at 8:30 a.m. at King's College. A virtual option will also be available. This conference is designed for students, aspiring entrepreneurs, curious learners, teachers, FBLA coordinators and mentors. Gresh will serve as keynote speaker on the topic of Entrepreneurship and Emotional Intelligence. The conference will include presentations from other speakers, breakout sessions and panel discussions.