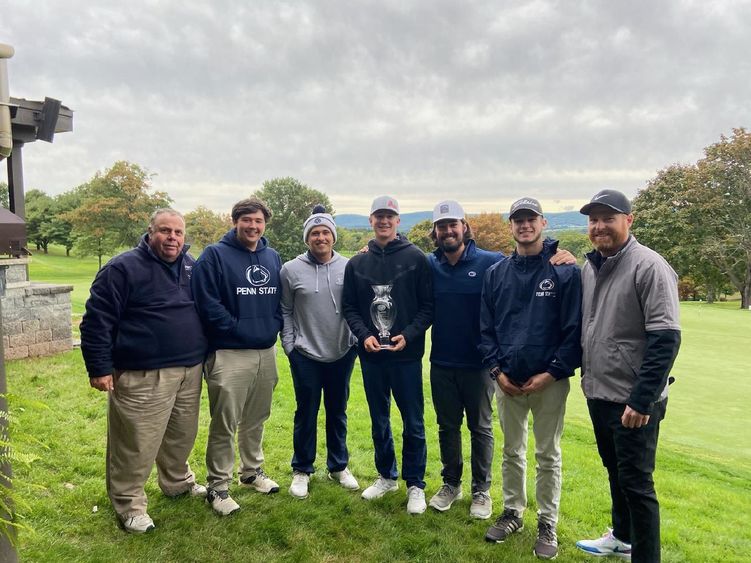 Penn State Wilkes-Barre's golf team scored a 341 in the Clark Louis Invitational on Oct. 3 at the Valley Country Club in Sugarloaf, earning the team a first-place finish. Thirty-six golfers competed in the tournament, with three of five Penn State Wilkes-Barre student-athletes finishing in the top 10.
Second-year student-athlete Cooper Kelley shot four over par and finished second overall with a 75
Second year student-athlete Evan Serafin finished sixth overall with an 83
First-year student-athlete Aiden Kelsall tied for 10th overall with an 89
Second-year student-athlete Frankie Nocito finished 16th overall with a 94
First-year student-athlete Ryan Meyers tied for 23rd with a 100
The Clark Louis Invitational was hosted by Penn State Hazleton.
Penn State Wilkes-Barre's golf team began its season at the PSUAC Invitational on September 9, then played in four invitational matches throughout its season, including those hosted by Penn State Hazleton and Penn State DuBois.
More golf news and upcoming match schedules can be found on Penn State Wilkes-Barre's Athletics website.