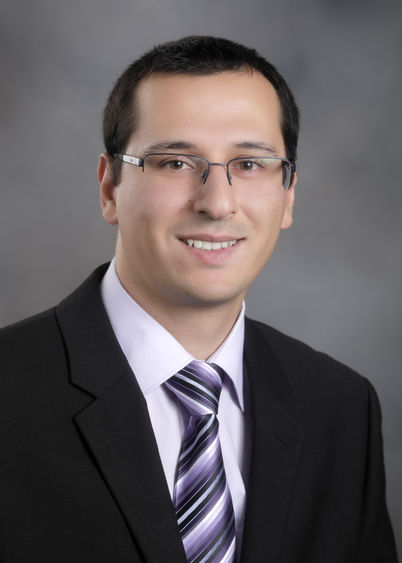 DALLAS, Pa. — A Penn State Wilkes-Barre faculty member spent two months in Greece this summer as part of a research fellowship.
Dimitrios Bolkas, associate professor of surveying engineering, was awarded a fellowship from the Institute of International Education's Greek Diaspora Fellowship Program (GDFP). Through the program, he traveled to Aristotle University of Thessaloniki in Greece to collaborate on research regarding point clouds and improving the accuracy of point clouds for surveying applications. His fellowship was first awarded in 2020, but was delayed due to COVID-19.
"The fellowship brings together Greek faculty who are teaching abroad, such as me, with instructors at Greek institutions to help us collaborate and share our research and teaching with each other," Bolkas said. "I was able to interact a lot with the faculty and we want to continue to build that relationship."
As part of the program, he gave presentations about his research to faculty and students at Aristotle University and to the Technical Chamber of Greece. He spoke to them about the surveying engineering profession in the United States and requirements for licensing and also shared more about Penn State.
"I was able to talk about my pedagogical research and what we've been doing at Penn State Wilkes-Barre with virtual research," Bolkas said. "Our software is unique and there isn't any similar software out there. The students and faculty I spoke with had the opportunity to get a bit of the experience with surveying and VR that students at our campus are able to have."
He said faculty were particularly interested in learning about Penn State Wilkes-Barre's surveying engineering program and curriculum, as well as details about the students at the campus.
"It was a good way to share a different perspective with them. In every country, programs like ours were developed and evolved in a different way because of cultural and historical reasons," Bolkas said. "We were able to see some similarities and exchange ideas. I heard very positive feedback about what we've been doing. We hope to continue our collaboration in the years to come."
The GDFP is funded by a grant from the Stavros Niarchos Foundation to the Institute of International Education. The program is administered in collaboration with the Fulbright Foundation in Greece. It is open to academics born in Greece or Cyprus (or who hold Greek or Cypriot citizenship) who currently reside in Australia, Canada, New Zealand, South Africa or the United States and are working at institutions of higher education.
Bolkas earned his doctorate in geological sciences and engineering from Queen's University in Kingston, Ontario. He holds bachelor's and master's degrees in surveying engineering from the Aristotle University of Thessaloniki. Bolkas was awarded the 2022 University College Faculty Scholar Award in recognition of excellence in research and scholarship.