Fulbright Week runs from April 2 to 5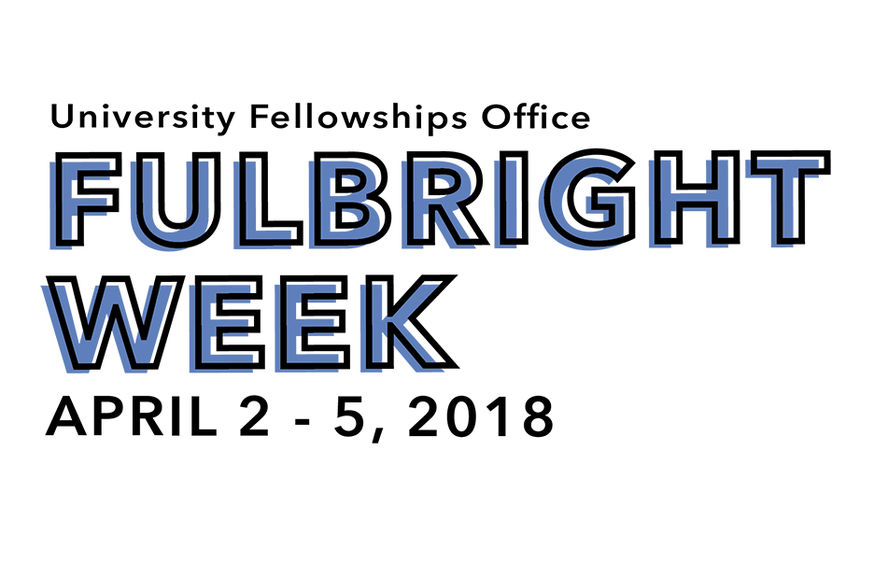 UNIVERSITY PARK, Pa. — The University Fellowships Office is holding multiple sessions the week of April 2 to provide information on applying for the Fulbright U.S. Student Program.
Fulbright Week will run from April 2 to 5 in Hammond and Boucke buildings. Attendees can talk with previous applicants about their experience applying for Fulbright awards at the sessions on Tuesday and Wednesday.
This year's schedule:
April 2: Introduction to Fellowships and the Fulbright U.S. Student Program — noon, 217 Hammond
April 3: Fulbright English Teaching Assistantship Program — 4 p.m., 307 Boucke
April 4: Fulbright Study/Research Awards — noon, 214 Hammond
April 5: Best Practices for Applying for Fulbright — 4 p.m., 307 Boucke
The four sessions are open to all Penn State students, alumni, faculty and staff.
The Fulbright U.S. Student Program is sponsored by the U.S. Department of State and provides funded opportunities for graduate study, advanced research, university teaching, and teaching in elementary and secondary students in more than 140 countries.
English teaching assistant grantees are chosen from a wide range of disciplines and provide assistance to local English teachers, while serving as cultural ambassadors.
Applicants for study and research either enroll in a 1-year graduate degree study or design their own projects, typically working with advisers at foreign universities or other institutes of higher education.
Students and alumni applying from Penn State are expected to submit their materials and complete the campus evaluation process in advance of the national deadline in October. For specific deadlines, visit ufo.psu.edu/calendar.
The University Fellowships Office is part of Undergraduate Education, the academic administrative unit that provides leadership and coordination for University-wide programs and initiatives in support of undergraduate teaching and learning at Penn State. Learn more about Undergraduate Education at undergrad.psu.edu.