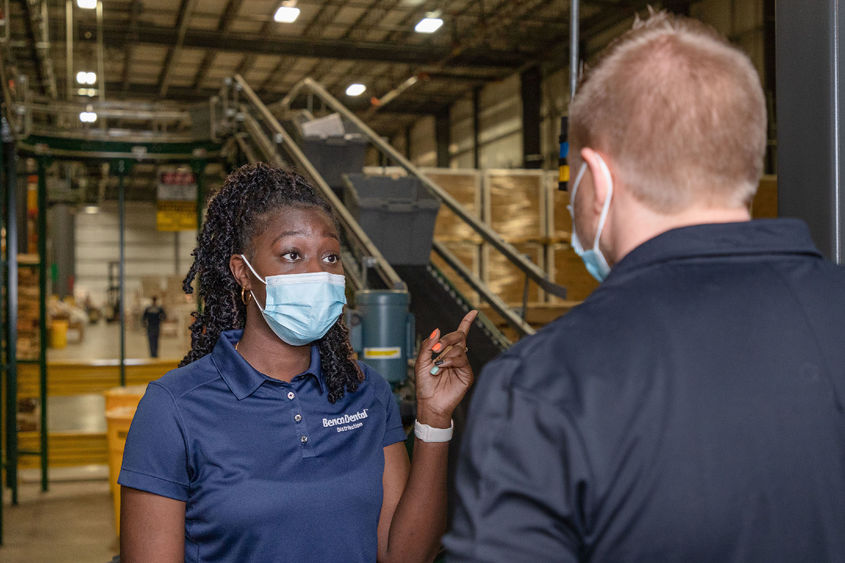 DALLAS, Pa. — The Benco Family Foundation, the philanthropic arm of Benco Dental, has committed a $25,000 gift to create the Benco Family Foundation Internship Fund at Penn State Wilkes-Barre. The gift will be matched 1:1 by Penn State's Economic Development Matching Program, creating a $50,000 endowment.
The Benco Family Foundation Internship Fund is the first of its kind at the campus and will help support student internship programs and their related costs.
Rebecca Binder, executive director of the Benco Family Foundation, said the foundation is dedicated to improving the quality of life in the community and around the world.
"We support community initiatives such as this one at Penn State Wilkes-Barre to create a unique and sustainable program that we hope will achieve measurable results and lasting improvements in the lives of people in our community," Binder said. "Benco Dental has had interns from Penn State who have been valuable assets to the company, and some have gone from internships to taking positions at Benco. It's important for students to be able to have hands-on experience in their local community as they discover what they want to pursue for their future."
Benco Dental is one of the nation's largest dental distributors. The company offers a variety of supplies and equipment, and provides dental practices with services such as marketing, support, consulting and financial.
"Internships are a key component of a student's educational experience at Penn State Wilkes-Barre," said Dr. Lynda Goldstein, interim chancellor and chief academic officer. "Internships enable students to explore their interests, build their resumes, and apply what they have learned in the classroom to real-world settings. We appreciate the support from the Benco Family Foundation that will assist students with the cost of internship experiences, not only at Benco Dental but other partnering organizations."
Goldstein noted that almost all degree programs at Penn State Wilkes-Barre require students to complete an internship in order to earn their degree.
"Educating our students to be ready to enter the workforce is one of our highest priorities, and internships in local companies prepare them to take on the work of day-to-day life while encouraging them to apply the principles they learn in the classroom to the outside world," she said. "The opportunity to go into the community and see the relationship between their course work and an actual position in their field, as well as meet potential employers and earn academic credit, is crucial to student success."
Support from the Benco Family Foundation will advance "A Greater Penn State for 21st Century Excellence," a focused campaign that seeks to elevate Penn State's position as a leading public university in a world defined by rapid change and global connections. With the support of alumni and friends, "A Greater Penn State" seeks to fulfill the three key imperatives of a 21st-century public university: keeping the doors to higher education open to hardworking students regardless of financial well-being; creating transformative experiences that go beyond the classroom; and impacting the world by fueling discovery, innovation and entrepreneurship. To learn more about "A Greater Penn State for 21st Century Excellence," visit greaterpennstate.psu.edu.
Gifts to support select economic development initiatives across the Commonwealth are a priority of the campaign, and two opportunities to leverage University funds – the LaunchBox Matching Program and the Economic Development Incentive Matching Program – are available through the end of "A Greater Penn State" on June 30, 2022, or until the pool of support is exhausted. To learn more about how to make a gift and secure a match, contact Heather Winfield at [email protected]. Information about the campaign is available at greaterpennstate.psu.edu.