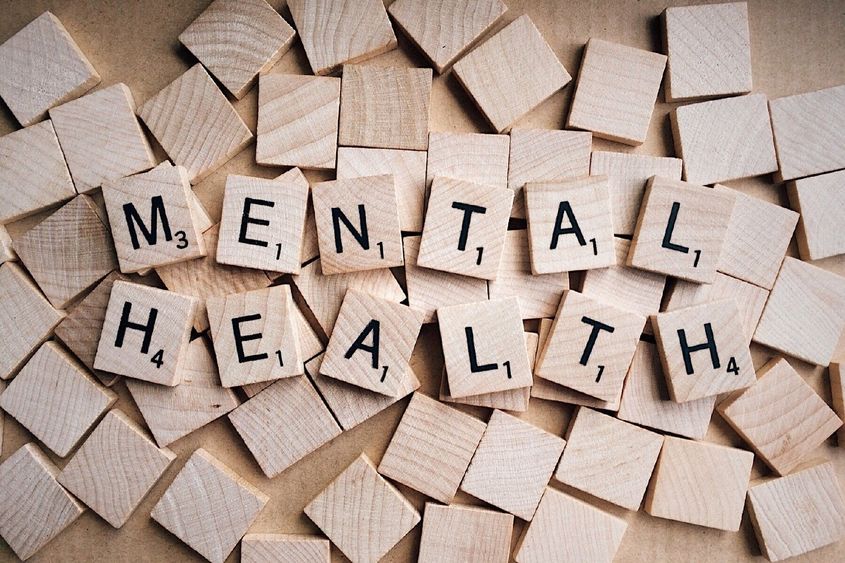 DALLAS, Pa. — Students at Penn State Wilkes-Barre have the opportunity to prioritize mental wellness during an event scheduled for Friday, Oct. 15.
Mental Health Awareness Day will be held from 11 a.m. to 1:30 p.m. and feature activities that help students focus on and improve their mental health. The event will be held outside the Student Commons, weather permitting. In case of rain, activities will be moved inside the Student Commons. Faculty and staff also are encouraged to take part in the event.
"Taking time to focus on psychological well-being can help manage the stress of being a college student. Practicing coping skills can help [students] manage their anxiety about schoolwork and help them relax when they are overwhelmed by their busy schedules," said Melisa Littleton, assistant teaching professor and program coordinator for rehabilitation and human services, who organizes the annual event along with Jackie Warnick-Piatt, student activities coordinator. "Psychological health and well-being will contribute to students' academic success. For those who are experiencing a difficult time in life, a mental health crisis or the onset of a mental illness, it is important for them to know how many resources are available. Good mental health correlates with good physical health as well."
Mental Health Awareness Day includes a variety of wellness stations and activities, such as:
Information about exercise and nutrition and how they contribute to mental health from Caitlyn Cunningham, Health Services nurse.
Stress screenings and resource information from Sarah Luvender-Newman, campus counselor.
Games such as giant block stacking, ladder golf and bean-bag toss.
Pumpkin decorating.
Coloring and journaling.
Healthy snacks.
A selfie station.
Students who attend will receive T-shirts and swag bags and can enter a raffle to win gift cards to Amazon, Dunkin or Sheetz by visiting several stations. The campus Radio Club will play music during the event.
"We want to encourage students to learn about coping skills and the importance of making time to use those skills to promote psychological wellness," Littleton said. "The event teaches them to take time out of their busy schedules to do something they enjoy, and they experience how it positively impacts their well-being."
"The pandemic has exacerbated depression and anxiety in all populations, not just college students. The uncertainty of the pandemic, the devastating impact of it, the social isolation, and the fear, anxiety and depression that are a result can be very damaging to our overall wellness. It is important to promote mental health awareness because we need to fight the stigma," she added.
The event is part of campus programming that supports mental health, including Therapeutic Thursdays and other health and wellness events.