University ranked 38th best employer for those starting their careers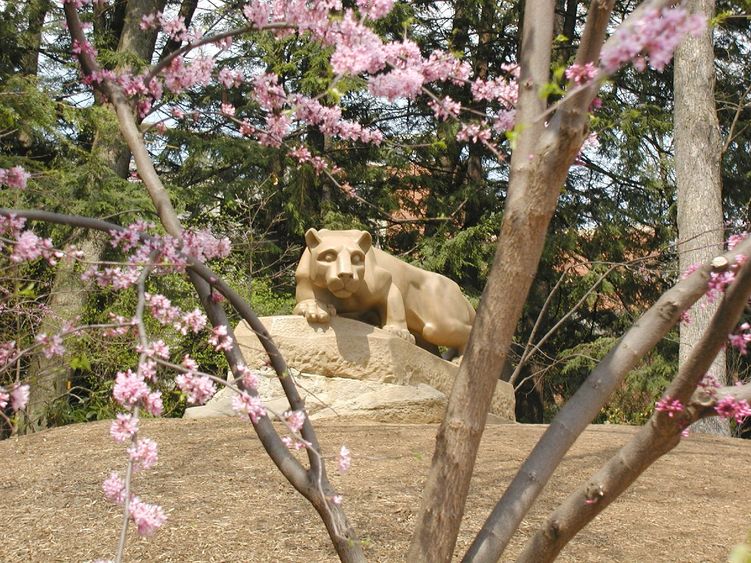 UNIVERSITY PARK, Pa. — Penn State ranked 38th among all large U.S. employers — public, private, and nonprofit — for new college graduates entering the workforce, according to a Forbes survey.
"The University has a lot to offer to its employees, including great benefits, competitive pay and robust professional development opportunities," said Lorraine Goffe, vice president for human resources and chief human resources officer. "In a rapidly changing world, Penn State stands as an employer of choice. We continue to innovate and evolve as an organization with the needs of our workforce in mind. I am delighted that Forbes has recognized Penn State as a top employer of recent graduates."
Forbes and market research company Statista surveyed more than 20,000 recent graduates with less than 10 years of experience who work at companies with over 1,000 employees. Participants rated their employers' opportunities for advancement, company image and compensation competitiveness, among other factors.
About 18.4% of Penn State's full-time employees across all its campuses are under 35 years old.
Goffe said that the University offers employees a professional development curriculum dedicated to leadership and management as well as a full schedule of free, instructor-led programs, on top of its tuition assistance benefit, which allows employees and dependents to pursue an academic degree at a reduced cost. Additionally, the University is also undergoing a large-scale project to create modern, competitive compensation structures and clear, supportive career development resources to continue attracting and retaining talented employees.
Penn State President Eric J. Barron noted that this survey is not only a reflection of the University's status as a top employer, but also a key driver of economic development in Pennsylvania.
"By establishing and maintaining a reputation as a top employer for new graduates, we can attract and keep vibrant talent to fill roles that will benefit generations of Pennsylvanians," Barron said. "As Pennsylvania's sole land-grant institution, our mission is to offer not only unparalleled access to education and public service across the commonwealth, but also to act as a substantial contributor to the state's economy."
Many employees also cite the University's many locations throughout the state and strong national reputation as reasons for seeking employment. Some current Penn State employees were able to witness the employee experience while they were still students.
"As a resident assistant at Penn State Altoona, I worked with faculty and staff and saw firsthand how much Penn State cares about their employees. Even before I graduated, I knew that the University was a great place that really valued their staff, along with offering job security and competitive pay," said Rachel Fowkes. Three years after graduating with a degree in communications from Penn State Altoona, Fowkes returned to the campus to work as the assistant director of development.
Fowkes explained that employment at Penn State offers what so many of her peers seek in a career: a sense of purpose.
"We are a generation filled with passion," she said. "We seek connection in our jobs, and working at a forward-thinking institution like Penn State allows us to make valuable contributions in the workplace."
For many recent graduates, a role at Penn State allows them to build on skills they honed as students and develop a solid footing for their careers.
"When I started at Penn State, I was brought into a positive and fulfilling work environment. I was able to thrive, and all of my abilities were able to be maximized," said Paris Palmer, strategic communications coordinator for the Donald P. Bellisario College of Communications.
Palmer, who graduated with a degree in telecommunications from Penn State in 2017, plans to use the employee tuition assistance benefit to pursue a master of professional studies in strategic communications degree through Penn State World Campus.
During his junior and senior year, Palmer played football for the Nittany Lions. He noted that the sense of community and support he felt on the field and in the classroom has extended to the workplace.
"Being a Penn Stater means that you look for those to pull you up and as you climb, you pull up the next person who needs it," he said. "That's something that was instilled in me as a student and an athlete, and that has been my experience as an employee. The Penn State network is here for anyone who needs it."
Forbes' full list of the top 250 employers for recent graduates can be viewed online.