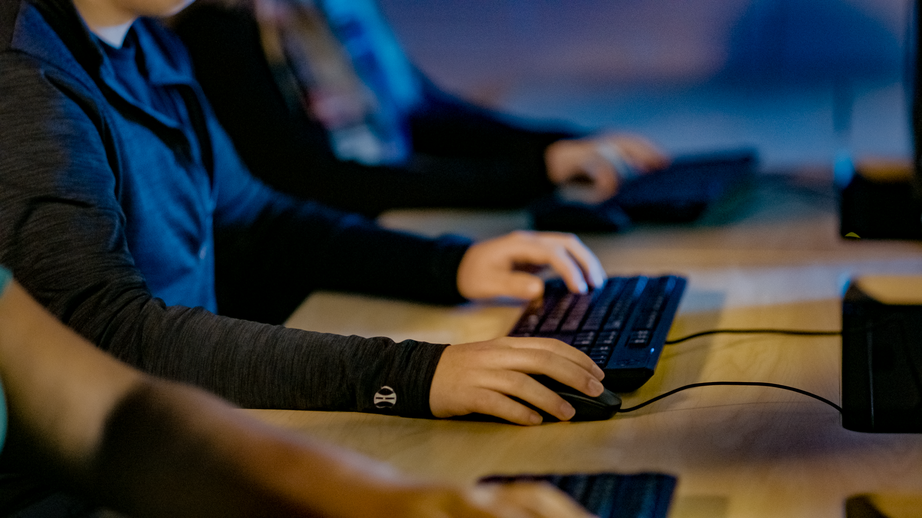 WILKES-BARRE, Pa. — Instructors from Penn State Wilkes-Barre will teach computer programming to local middle and high school students as part of a nationally recognized, local coding initiative in which the campus is partnering.
"Coding the Coal Region" is a pilot program designed to increase the computer-programming skills in northeastern Pennsylvania. The program provides free virtual classes for Luzerne County students in grades 6 to 12 with an emphasis on the foundations of computer programming. The classes, which will also include lessons on graphic design, web design, game development and app development, will be taught exclusively by Penn State Wilkes-Barre instructors.
The first session of "Coding the Coal Region" begins the week of Jan. 11, 2021, and goes through the week of April 12. During this 14-week period, students will learn introductory and advanced programming skills in live and interactive courses. Students will experience fun and innovative activities which allow them to be creative while learning. Codelicious, a nationally recognized leader in STEM content, will provide customized curriculum for the program.
The program, in partnership with Codelicious, The Institute, and Penn State Wilkes-Barre, is part of Wilkes-Barre Connect's NEPA Works Project.
"Penn State Wilkes-Barre is proud to partner with the Wilkes-Barre Chamber of Commerce in delivering this new coding program free of charge to students. By working with young people in our community, we are actively contributing to the future of advanced computer coding and the workforce in northeastern Pennsylvania," said Dr. Dale Jones, chancellor and chief academic officer at Penn State Wilkes-Barre.
The Penn State Wilkes-Barre instructor team includes:
Jeff Chiampi, lead instructor, project manager and assistant teaching professor in engineering
Andy Bloom, lecturer in engineering
Connor Gaffney, 2020 Penn State Wilkes-Barre graduate
Donovan Gaffney, undergraduate research assistant, peer tutor, and Penn State junior majoring in computer science
Joe Fioti, undergraduate research assistant, peer tutor, and Penn State junior majoring in computer science.
"I am thrilled to see students as young as 12 getting the opportunity to learn programming," Chiampi said. "I wish I had an opportunity like this when I was a student. Getting students involved in programming early is important. It builds problem solving, critical thinking, logical reasoning and communication skills, which are directly transferable to other disciplines. I can't wait to see the programs students create once they unleash their creativity."
"Coding the Coal Region" was recently recognized as part of the CSforALL movement, which aims to bring computer science to all U.S. students. CSforALL commitments are designed to advance the goal of rigorous and inclusive computer science education for all U.S. youth, and are designed to grow support and momentum for a sustainable K-12 computer science education system in and out of school. Wilkes-Barre Connect was one of 126 organizations that made a new commitment to advance computer science education access and opportunity for youth across the United States at the 2020 CSforALL Commitments Showcase.
The Wilkes-Barre Connect program helps businesses grow in NEPA. Powered by the Greater Wyoming Valley Chamber of Business & Industry, Wilkes-Barre Connect features partnerships among the Small Business Development Center at Wilkes University, the Diamond City Partnership, the Institute for Public Policy & Economic Development at Wilkes University, Ben Franklin Technology Partners of Northeastern Pennsylvania, the Family Business Alliance at Wilkes University, and the Allan P. Kirby Center for Free Enterprise and Entrepreneurship at Wilkes University. Wilkes-Barre Connect is housed in Wilkes-Barre's T.H.I.N.K. Center, a space made possible by the Invent Penn State initiative.