On-site programs benefit company and employees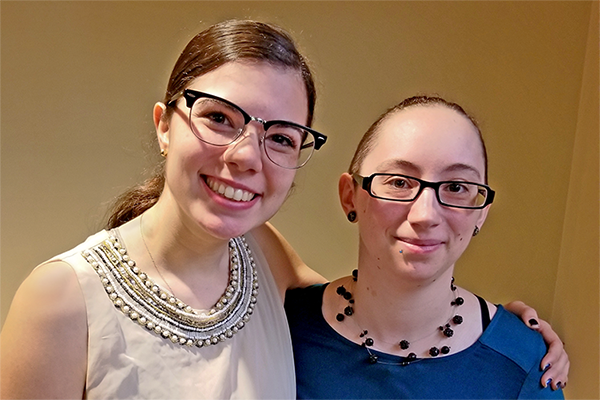 LEHMAN, Pa. — Penn State Wilkes-Barre Continuing Education has announced that five Navient employees recently earned Introduction to Corporate Communication certificates. Stephanie Allard, Jennifer Curry, Nina Curry, Tiffany Lane, Cassandra Warner-Gulvas and Heather Wright were invited to celebrate their achievements by participating in Penn State Wilkes-Barre's commencement ceremony on May 4.
Wright earned both the Introduction to Corporate Communication and the Introduction to Business Management certificates this past semester. Wright works as a loan servicing specialist at Navient. According to Wright, "These certificates provide an introduction to college-level courses, college experience and college credits toward future educational endeavors. Today's business environment requires effective communication skills, and earning the Penn State certificates has been a valuable experience for work and in life."
According to Dena Stires, human resources specialist at Navient, "Penn State's on-site certificate programs are providing Navient with a knowledgeable and educated staff, resulting in highly competent and productive employees for our company. In addition, our tuition reimbursement program provides our staff with educational opportunities that might not otherwise be available to them. This program creates a sense of employee loyalty within the company."
Penn State Wilkes-Barre Continuing Education has been providing on-site education at Navient (previously Sallie Mae) for several decades. In addition to the certificates described above, other available programs include a certificate in Supply Chain Management (12 credits), an Enterprise Resource Planning with SAP certificate (9 credits), and a Project Management certificate (48 hours/non-credit). All of these programs are easily accessible through Zoom computer video conferencing, which can be accessed from home or office without the need to travel to campus.
More information can be found by visiting the Penn State Wilkes-Barre Continuing Education website or by calling 570-675-9253.