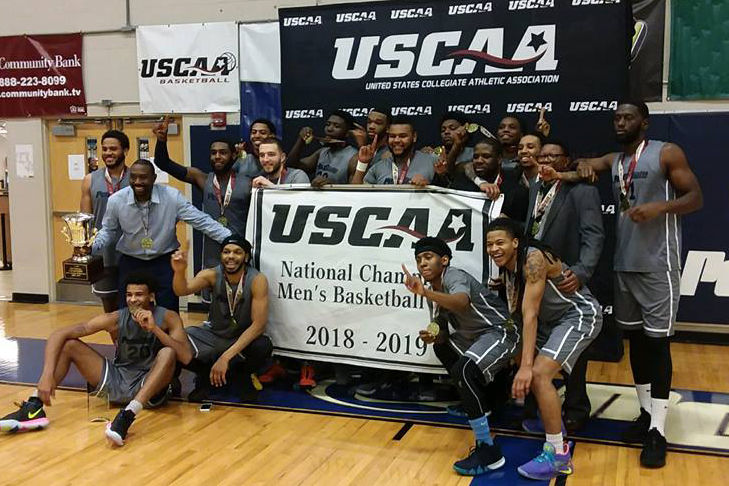 LEHMAN, Pa. — Penn State Wilkes-Barre's men's basketball team made history on March 6 when it became the first Penn State University Athletic Conference (PSUAC) men's basketball program to capture a national championship.
The team earned their first USCAA National Championship by beating Johnson & Wales (Charlotte, North Carolina) 86–64 to win the USCAA Men's Division II title in the main arena on the campus of Penn State Fayette.
Under the leadership of USCAA Coach of the Year LeShawn Hammett, the No. 3 seed Mountain Lions finished 18–1 in the PSUAC and 25–5 overall during the 2018–2019 season.