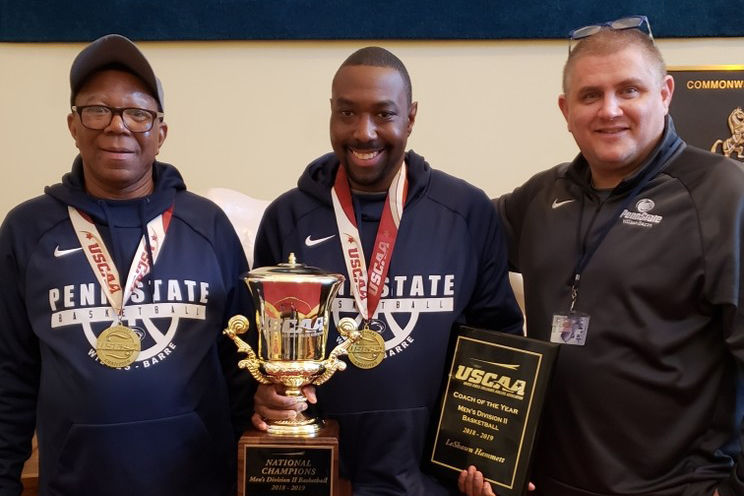 LEHMAN, Pa. — Penn State Wilkes-Barre men's basketball coach LeShawn Hammett was named USCAA Men's Basketball National Coach of the Year at the USCAA National Championship Banquet on March 2.
In the 2018–2019 season, Hammett led the no. 3 seed Penn State Wilkes-Barre Mountain Lions to an 18–1 Penn State University Athletic Conference (PSUAC) record and a 25–5 overall record.
Coach Hammett is in his fourth season as head coach, leading the team to a Division II USCAA National Championship. The Mountain Lions are the first PSUAC men's basketball team to capture a national title.