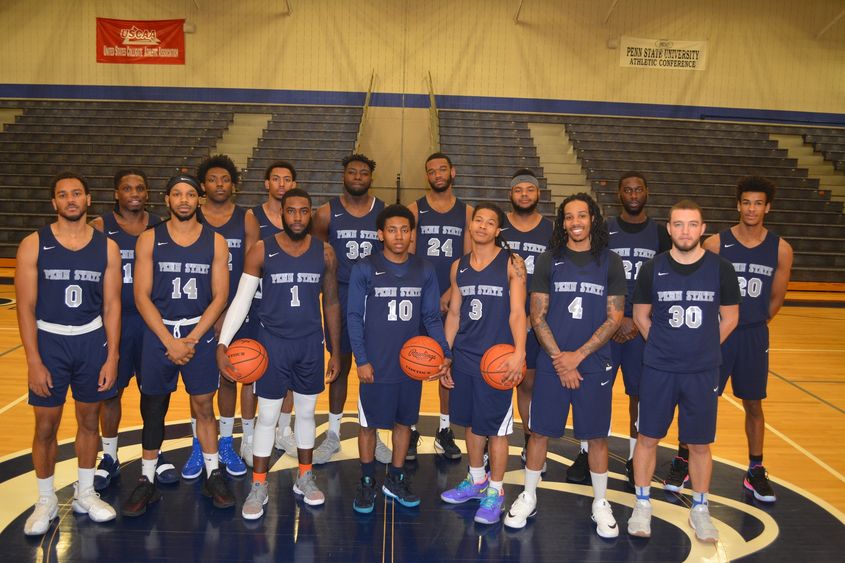 LEHMAN, Pa. — No. 3 seed Penn State Wilkes-Barre Mountain Lions are two wins away from the USCAA National Championship. They are playing Tuesday night in the USCAA Division II semifinals against the No. 10 seed Vermont Tech at 5 p.m. on the campus of Penn State Fayette.
Vermont Tech knocked off No. 2 Villa Maria College 70-66 on Monday after being tied 33-33 at the half and 66-66 with just one minute remaining in regulation.
No. 1 seed Berkeley College (New York), the four-time defending national champ, fell to No. 9 seed Penn State York 69-67 on Monday night.
No. 3 seed Penn State Wilkes-Barre (23-5) will complete in the first semifinal at 5 p.m. versus Vermont Tech before No. 9 seed Penn State York takes on No. 5 seed Johnson & Wales (North Carolina) at 7 p.m.
The winners will play for the USCAA national title at 7 p.m. on Wednesday.
The Mountain Lions won their own quarterfinal on Sunday, edging No. 6 seed NHTI 70-68 on a Jordan Williams bucket with four seconds left.
Vermont Tech is the lowest seed in the 10-team bracket, needing to play a first-round game on Sunday, beating Penn State Mont Alto. Penn State Wilkes-Barre received a bye to the quarters.
If the Mountain Lions win, the title game could be a rematch of the PSUAC championship in which Wilkes-Barre lost to York in overtime at the Bryce Jordan Center in State College.