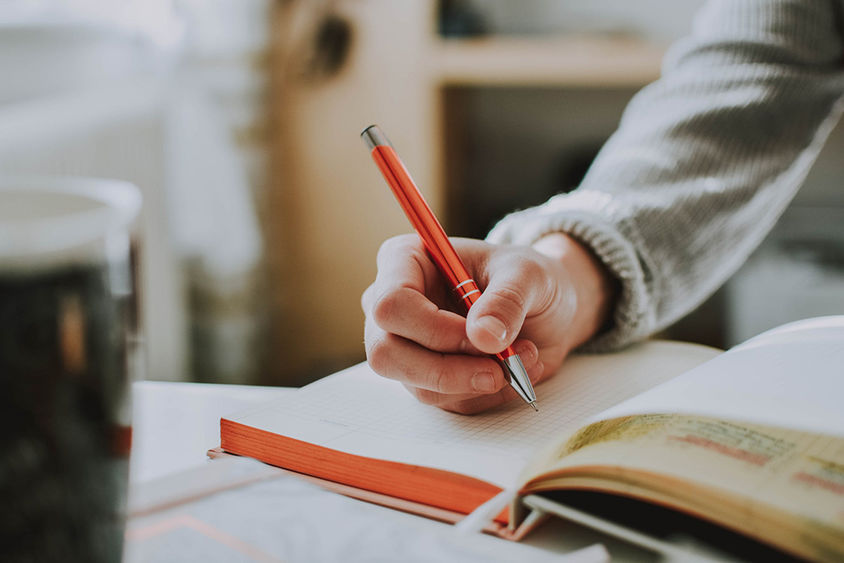 LEHMAN, Pa. — To be eligible for the Dean's List, undergraduate students must achieve a one-semester grade point average of at least 3.5. The following students were named to the fall 2018 Dean's List at Penn State Wilkes-Barre.
Tiffany Amigon, Mountain Top
John Armstead, Browns Mills
Nikolas Athmann, West Pittston
Mallory Balchun, Wilkes-Barre
Andrew Barney, Larksville
David Bartos, Plymouth
Elizabeth Bartuska, Hunlock Creek
Logan Baseski, Shavertown
Elijah Bennett, Laceyville
Isaac Bennett, Laceyville
Connor Beyer, Dallas
Samantha Bilardi, Scranton
Sandon Birch, Clarks Summit
Zachary Bloom, Dallas
Adam Borton, Dallas
Danielle Bowman, Shickshinny
Matthew Boyes, Sweet Valley
Emma Brieling, Plains
Francis Brodi, Larksville
Chad Brudnicki, Shavertown
Jacob Bukofski, Glen Lyon
Ian Chamberlain, Bloomsburg
Matthew Clemow, Sweet Valley
Nicholas Conway, Shavertown
Zachary Conway, Hughestown
Matthew Corbett, Shavertown
Tyler Cummings, Pittston
Brendan Danella, Dallas
Alexa Davis, Shavertown
Lindsey Delazzari, Exeter
Thomas Dempsey, Plymouth
Michael Denardi, Harding
Ryan Dourand, Sweet Valley
Lauren Dragon, Inkerman
Darielis Duarte, Wilkes-Barre
Christopher Dudek, Wyoming
Cassidy Eckrote, Nanticoke
Michael Elko, Pittston Township
Gregory Ellsworth, Factoryville
John Fagotti, Pittston Township
Mia Financain, Duryea
Joseph Fioti, Shavertown
Jordan Flaim, Wilkes-Barre
Pablo Franco, Wilkes-Barre
Dylan Fredricey, Shavertown
Paul Gestl, Pittston
Max Gordon, Shavertown
Dennis Gouak, Dresher
Natalie Gruver, Edwardsville
Lynn Gunderman, White Haven
Kyle Gurzynski, Dallas
Nickolas Guzzo, Dallas
Brian Hardiman, Hunlock Creek
Ashlee Harry, Edwardsville
Brett Hepler, Hallstead
Ashley Herceg, Shickshinny
Alexia Herring, Dupont
Nicole Hilstolsky, Wyoming
Evelyn Hosey, Noxen
Susan Huey, Muir
Dean Jones, Hanover Township
Aidan Joyce, Pittston Township
Ezra Judge, Sweet Valley
Zack Kalna, Shavertown
Jared Kepner, Sweet Valley
Jason Kepner, Hughesville
Luke Kepner, Hughesville
Michael Klimchok, Plymouth
Marc Kolendowicz, Larksville
Anthony Kovaleski, Waymart
Hunter Kraklio, Pittston
Eric Krushinski, Edwardsville
Hunter Krzywicki, Wilkes-Barre
Colin Kultys, Larksville
Brandon La Verne, Altamont
Mya LaMaster, Ashley
Emily Lencoski, Shickshinny
Claudia Leu, Harveys Lake
Alaena Lloyd, Wilkes-Barre
Camaryn Lokuta, Avoca
Jose Luna, Plains
Erin Maloney, Falls
Jonathan Mason, Scranton
Robert Mastropole, Mahopac
Gurvinder Mathan, Forty Fort
Alia Mazzatosta, Plains
Daren Miller, Wilkes-Barre
Zachery Minarik, Wyoming
Erik Nierwinski, Hanover Township
Thad Nosar, Canonsburg
Landis Ostroski, Larksville
Domenick Pallotta, Hanover Township
Samantha Pareago, Honesdale
Vincent Pavill, Shickshinny
Barry Pawloski, West Wyoming
Syndia Perez, Wilkes-Barre
Christina Perles, Kingston
Brandon Povilitus, Wilkes-Barre
Ryan Price, Kingston
Sierra Quintana-Hill, Corpus Christi
Alexa Rash, West Pittston
Autumn Resauit, Plains
Leeandra Ricks, Brooklyn
Vanessa Robbins, Wyoming
Gordon Roberts, Larksville
Sarah Robinson, Dupont
Kerlyn Rodriguez, Wilkes-Barre
Thomas Rose, Pittston
Alixsandria Rovinski, Exeter
Gerald Rusek, Kingsley
James Rushton, Wilkes-Barre
Erin Scafella, Laurel Run
Scott Schival, Luzerne
Justin Sciandra, Exeter
Malcolm Sciandra, Harding
Amanda-Claudia Scott, Kingston
Madison Severcool, Montrose
Johnathan Shea, Wilkes-Barre
Shaina Shelton, Plymouth
Hunter Shillingburg, Shickshinny
Asher Smart, Dallas
Courtney Snow, Hanover Township
Seth St. Clair, Swoyersville
Kayla Starzynski, Fountain
Brandon Steidinger, Plymouth
Jesse Steltz, Mountain Top
Dominique Stevenson, Ithaca
Joseph Stretch, Laceyville
Noah Strucke, Pittston Township
Cassandra Swingle, Pittston
Austin Taylor, Berwick
Shay Toner, Troy
Emelee Toth, Mary D
Matthew Turco, Wilkes-Barre
Illia Volkovinsky, Edwardsville
Corey Weaver, Dallas
Sheila Weaver, White Haven
Seth White, Hughestown
Daniel Williams, Tunkhannock
Jordan Williams, Clinton Township
Michelle Williamson, Lake Ariel
Jonathan Wilson, Dallas
Bryan Winters, Duryea
Richard Wooditch, Dallas
Ryan Wrubel, Exeter
Jacob Yaple, Harveys Lake
Ayden Yoder, Milton
Kyle Zern, Dallas
Henry Zielinski, Harveys Lake
Penn State Wilkes-Barre provides a world-renowned university education in a smaller, more intimate setting. Since the campus' inception in 1916, dedicated staff and teachers have provided an excellent education and support to students of all ages. Nine bachelor's degrees and four associate's degrees are offered at the campus, and students can start one of more than 275 majors at the Wilkes-Barre campus and continue at another campus. Penn State is committed to equal opportunity and diversity in both its employees and students.