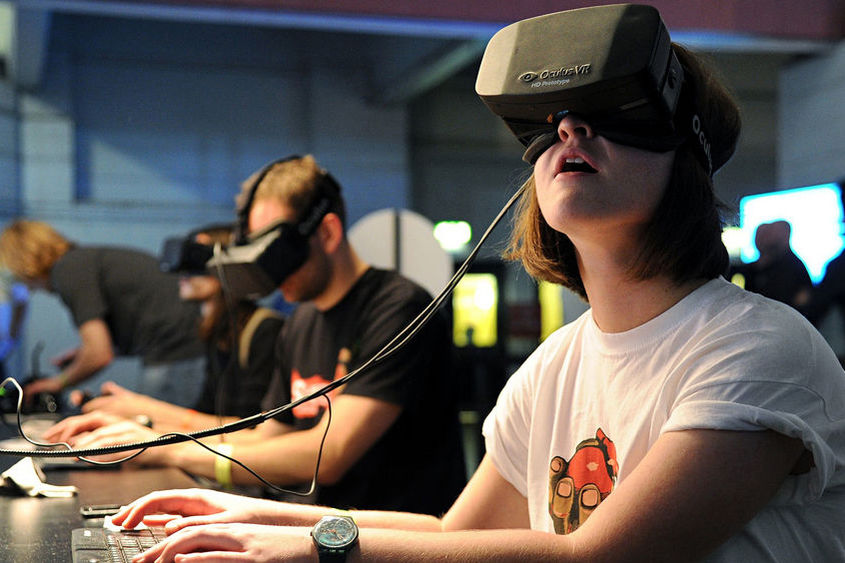 LEHMAN, Pa. — Penn State Wilkes-Barre Continuing Education is currently accepting registrations for its eighth Women in the Sciences and Engineering (WISE) program, which will take place from 9 a.m. to 3 p.m. daily July 18-20.
Funded by Procter and Gamble's Live, Learn and Thrive grant, the program is offered at a nominal cost of $30 on a first-come, first-served basis. Lunch will be provided each day. Interested students are asked to request a teacher's recommendation by submitting the teacher's name and work phone number on the registration form.
The three-day camp, on emerging technology, will be taught under the leadership of Jeffrey Chiampi, a Penn State instructor in computer science. The program is open to 15 young women currently entering grades six through eight in the fall and will be held on the Penn State Wilkes-Barre campus.
During the camp students will start by building and programming Lego robots to complete challenges, experience cutting-edge virtual and augmented reality experiences with the Oculus Rift and HTC Vive, use Microsoft Hololens to experience a mixed reality environment, and build circuits and program them with the Arduino Uno Micro Controller.
Program participants will also hear from Leslie Livingstone, Penn State Wilkes-Barre admissions counselor, on how it's never too early to think about post-high school plans. Additionally, Maureen Ciliberto, Penn State Wilkes-Barre career services coordinator, will present on career guidance resources and how to explore career opportunities in the fields of science, engineering, math and technology.
Created at Penn State in 1994, the WISE Institute represents an innovative approach to cross-disciplinary interaction among engineers, humanists, scientists and social scientists to promote the representation and diversity of women in science, technology, engineering and mathematics (STEM) fields. The primary mission of the Wise Institute is to facilitate the entry and success of women in STEM fields in an environment promoting gender equity by coordinating efforts throughout Penn State, creating opportunities for women of diverse backgrounds to thrive in STEM fields, mentoring individuals, and promoting institutional and cultural change.
Penn State Wilkes-Barre Continuing Education brings all the resources of a world-class, Big Ten, research-oriented university right into the northeast corner of Pennsylvania. The campus strives to be the partner of choice by providing superior customer service, recognizing that growth depends upon establishing and maintaining satisfied relationships. Penn State Wilkes-Barre Continuing Education serves individuals, companies and organizations in Luzerne, Wyoming, Bradford and Sullivan counties, offering quality programming to support the workforce development needs of companies and the professional and personal development needs of individuals.
For more information or to register for the WISE program, contact Penn State Wilkes-Barre Continuing Education at 570-675-9253 or [email protected], or visit wb.psu.edu/ce/youth.