Nick Jones talks about the effort behind realizing Penn State's five-year plan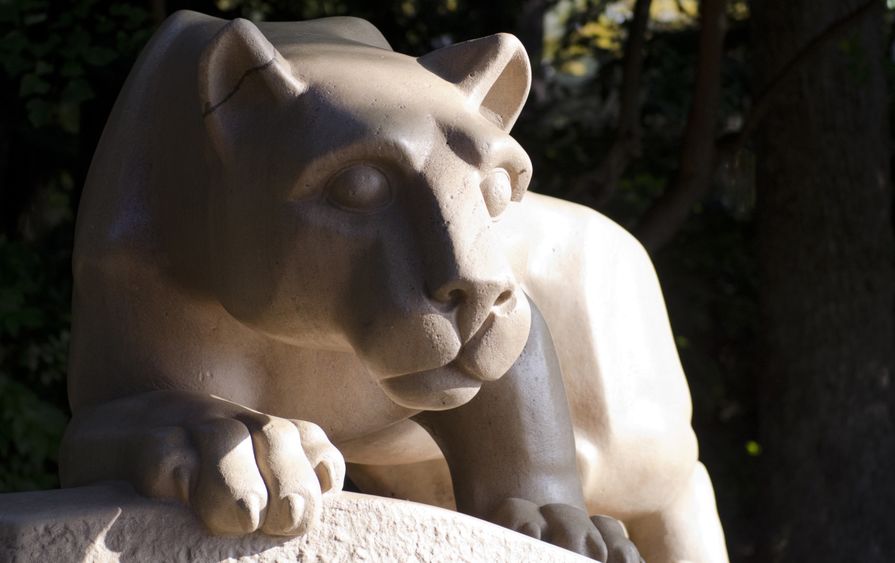 UNIVERSITY PARK, Pa. — Nick Jones, executive vice president and provost, reviewed the ongoing effort to implement Penn State's new strategic plan at the Office of Planning and Assessment's Quality Advocates discussion series on Dec. 1.
Jones chaired the development of the University's 2016-2020 strategic plan, titled "Our Commitment to Impact."
During the session, Jones discussed the plan's formation and main elements, including its five thematic priorities of transforming education; enhancing health; stewarding the planet's resources; advancing the arts and humanities; and driving digital innovation.
"Because implementing our strategic plan is a complex, multi-year process, we created a committee structure to make it more manageable," Jones said.
Jones said the plan's implementation uses a layered committee approach, with an oversight committee overseeing the plan and executive and steering committees below it aligned with the plan's thematic priorities or other supporting elements.
"We put a lot of structure around implementation, which makes sense because our strategic planning processes themselves are very deliberate endeavors," he said. "All of the committees are already engaged and working in their topical and functional areas. They are developing action plans, making recommendations and writing and submitting thorough reports about their work."
As the implementation process moves forward, Jones said all units around Penn State will report regularly on their efforts, with official annual progress reports due in May.
Jones said many of the plan's priorities have already begun to materialize, including the University's "All In" diversity and inclusion initiative, the Invent Penn State effort to foster and promote entrepreneurship and the University's participation in the MacArthur Foundation's 100&Change competition for a $100 million grant centered on helping to solve a critical global problem.
"Ultimately, it is also important for everyone to know that our current planning efforts are a continuation of the University's longtime focus on strategic direction setting," he said. "Because of this approach over the past 40 years, Penn State is well positioned to maintain and even advance its position among the world's top research universities."
More about the strategic plan, including information on committees and progress updates, can be found at http://strategicplan.psu.edu.