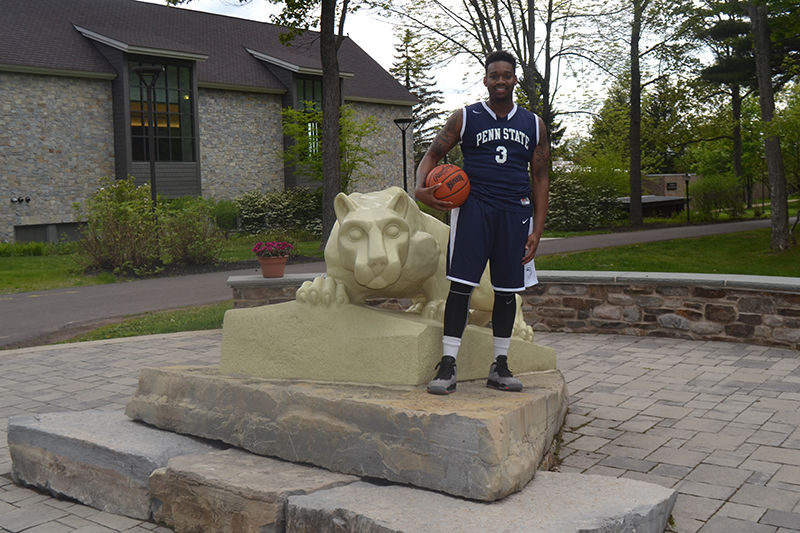 LEHMAN, Pa. — This July, Christopher Cantine, a senior business management major, will represent Penn State Wilkes-Barre in Canada on the 2016 CAN-AM Challenge College Basketball Tour. The eight-day trip will take Cantine through Ontario, making stops in Ottawa, Toronto, Brampton, Oakville and Niagra Falls, where he will compete against Canadian college teams along the way.
A conference top-three scorer with an average of 23 points, Cantine is looking forward to his trip on several levels.
"The experience of leaving the country to play basketball is probably what I'm most looking forward to," said Cantine. "I'm also excited to learn how people live in different countries and see the sites in Canada."
Growing up in Baltimore, Cantine is a recent transfer to Penn State Wilkes-Barre.
"Having coached on the CAN-AM Challenge before, I know what Chris will be experiencing and I couldn't be more excited for him to have this opportunity," said Scott Miner, Penn State Wilkes-Barre athletic director. "Chris will gain exposure to great competition, which will help him to grow. Since his transfer to Penn State Wilkes-Barre, he has been a terrific student-athlete for us. He's worked hard in both the classroom and the gym, and that work ethic has afforded him the opportunity to represent us on this trip. I know he will make us proud."
"The support I have received from Coach Miner, Coach [LeShawn] Hammett, and the campus faculty has truly helped me to learn and grow into the player and man I hope to be some day," said Cantine. "They have given me the opportunity, through their belief, to do great things that I wouldn't have thought myself capable of. All the support I receive is more than I could have ever asked for. For that I am thankful and blessed."