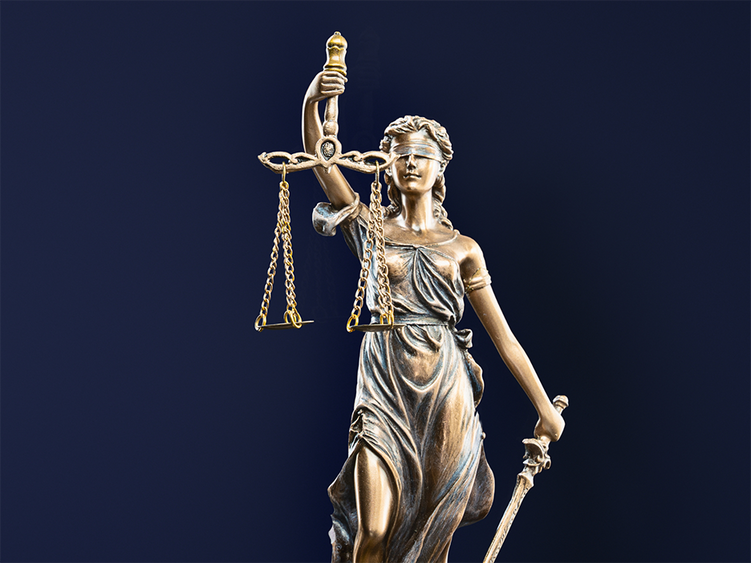 DALLAS, Pa. — Penn State Wilkes-Barre will host "Women Working in The Court System: Challenges and Triumphs," a panel discussion, on Oct. 26 from 12:15 to 1:15 p.m. The event is free and open to the public in-person in Room 101 of the Science Building, or via Zoom.
During the event, three women who work in the court system will speak to students, faculty, staff and the public about their profession and personal experiences. Following the presentations, members of the audience will be able to ask questions of the speakers.
"This panel is the second in a series of fall panels on women in the 4 C's of criminal justice: cops, courts, corrections and community," said Rebecca Sarver, assistant teaching professor and coordinator of the criminal justice program at Penn State Wilkes-Barre, who is coordinating the event. "Each panelist has a different occupation within the 'courts' category, and as such, brings her own unique experiences to the panel. It is my hope to raise awareness about the nuances that women face when working in the predominantly male criminal justice system."
Speakers for "Women Working in The Court System" are Tina Polachek Gartley, judge, Luzerne County Court of Common Pleas; Allyson Kacmarski, criminal defense attorney, Wilkes-Barre; and Jacky Varela, defense attorney for juveniles, Texas.
Gartley is a judge in the Court of Common Pleas for Luzerne County, where she began her term in 2010. A native of Wilkes-Barre, she earned a bachelor of arts degree summa cum laude in history and English with minors in writing and Russian area studies from Misericordia University. She holds a juris doctor degree from Syracuse University. Prior to her election as judge, she worked as an attorney for the Barbara J. Hart Justice Center, which provides civil legal representation to survivors of domestic violence and assaults in Lackawanna and Susquehanna counties.
Kacmarski has practiced law in the criminal court system in Pennsylvania for 16 years. She began her career as a public defender in the York County Public Defender's Office and then became an assistant district attorney in the Luzerne County District Attorney's Office. She started her own practice, Allyson L. Kacmarski, Attorney At Law, in 2010 and represents clients charged with criminal offenses such as driving under the influence, retail theft, robbery, burglary and homicide. She also works as part of the Luzerne County Conflict Counsel office, providing representation for court-appointed defendants. Kacmarski is a graduate of Villanova University School of Business with a degree in accounting and a graduate of Syracuse College of Law.
Varela graduated from South Texas College of Law Houston and practices in the areas of child welfare law, juvenile delinquency and criminal defense. She has a passion for working with youth who have been affected by the judicial system, whether it be through her guardian ad litem work or assisting youth with their delinquency charges. Varela is a board member for PEARLS, a volunteer mentorship program for girls 14-18 years old in Child Protective Services (CPS) custody, a member of the Houston Young Lawyers Association and serves on the endorsement committee of the Mexican American Bar Association of Houston.
Those who would like to attend should register here. For those planning to attend via Zoom, a link will be emailed the week of the event.