Program will feature dramatic reading by actor Keith David, audience discussion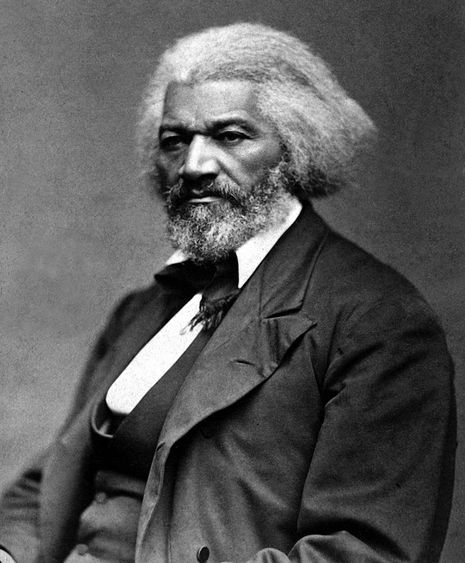 UNIVERSITY PARK, Pa. — Emmy Award-winning actor Keith David will deliver a dramatic reading of a speech by the legendary 19th-century American abolitionist in "The Frederick Douglass Project."
The one-time virtual event will be held at 6 p.m. Wednesday, Feb. 8, via Zoom. It is co-presented by the Center for the Performing Arts and Theater of War Productions. The program is free, but registration is required. Visit "The Frederick Douglass Project" for more information and to register.
The event will begin with David's reading of a speech delivered by Douglass at the National Convention of Colored Men in Louisville, Kentucky, on Sept. 24, 1883. The convention itself was controversial. White and Black leaders debated its necessity, optics and chance of vote interference. Douglass' speech answered the posed question — why are we holding this convention? — by explaining the importance and urgency for Black communities to secure full voting rights and fair and equal treatment.
"He refuted the argument that Black political organizing was a thing of the past. He reminded Americans of all kinds that racial inequality remained the law of the land," DouglassDay.com said of the address.
After the reading, a community panel will prompt discussion about the speech, and Event Director Bryan Doerries and Company Community Liaison Dominic Dupont will moderate a townhall-style audience discussion.
David is a three-time Emmy Award-winning narrator (Ken Burns' "The War," "Jackie Robinson" and "Unforgiveable Blackness: The Rise and Fall of Jack Johnson.") He also is a classically trained actor ("Nope," "Platoon," "Blackish," "Community") and voiceover artist ("Adventure Time," "Rick and Morty"). He was nominated for a 1992 Tony Award for his role in the musical "Jelly's Last Jam." As a singer, David has toured for the past several years with "Too Marvelous for Words," in which he portrays Nat King Cole; and "Here's to Life," a show about legendary blues singer Joe Williams.
Theater of War Productions is a social impact company that uses theater and other media to address pressing public health and social issues. Group discussions help to underscore how the texts resonate with contemporary audiences and invite discussion to help to break down stigmas and foster a deeper understanding of complex issues.
Acknowledgements
Richard Robert Brown Program Endowment provided support, in addition to the following Penn State partners: College of Arts and Architecture; College of Health and Human Development; College of the Liberal Arts; Office of the Vice Provost for Commonwealth Campuses; Smeal College of Business; Penn State Wilkes-Barre; and University Libraries.
Additional acknowledgment goes to the Colored Conventions Project and Douglass Day at the Center for Black Digital Research at Penn State. Douglass Day will celebrate the birthday of Frederick Douglass with a global Black history transcribe-a-thon on Feb. 14. Visit douglassday.org for information.
Find the Center for the Performing Arts on Facebook, Twitter and Instagram.