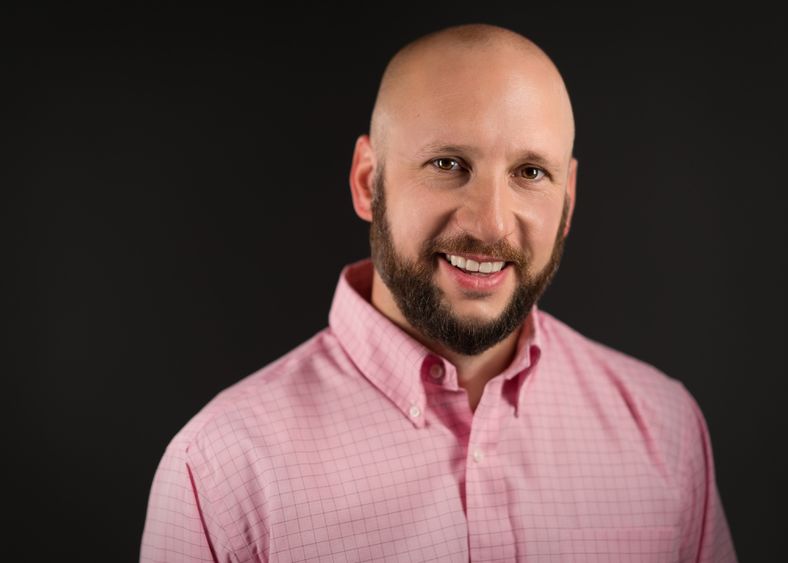 DALLAS, Pa. — Will Beekman, general manager at Mohegan Sun Arena in Wilkes-Barre and a member of the Penn State Wilkes-Barre Advisory Board, has been named as commencement speaker for the Class of 2022, Interim Chancellor and Chief Academic Officer Lynda Goldstein announced. Commencement will be held at 10 a.m. Saturday, May 7, in the Athletic & Recreation Building.
"We welcome Will as our speaker for this year's commencement," Goldstein said. "As a longtime resident of northeastern Pennsylvania, a member of the Penn State Wilkes-Barre advisory board, and a leader in our local business community, he is an excellent choice to share insight and advice with this year's graduates."
Beekman said, "I am honored to be selected as the commencement speaker. I'm excited to speak to the Penn State Wilkes-Barre graduates and am thankful for the opportunity. Penn State has a way of staying with you, and I want to share with students that when they leave Penn State, they never really leave. Penn State is a special place that keeps with you."
Beekman is a graduate of Penn State with bachelor's degrees in English and journalism. He attended Penn State Scranton for his first two years and understands the value of the University's Commonwealth Campuses.
"To me, it's a Penn State family. From State College to Wilkes-Barre, it's 'we are.' I feel I'm serving Penn State students through my role on the Penn State Wilkes-Barre Advisory Board and that means a lot to me," Beekman said. "The University played a big role in growing me as a person and in my career. I've carried the experiences I had and people I met into my professional career. This feels like a way for me to give back to an institution that has given so much to me."
As general manager at Mohegan Sun Arena, he oversees all operations at the venue and is responsible for bringing acts to the arena. He supervises a staff that includes about 20 full-time employees and 300 part-time employees during events.
"When a show comes to town, that show has been in the works for sometimes more than a year, including the logistics and production of the act," Beekman said. "When show day finally comes and the lights go down and I hear the roar of the crowd, that's what makes it all worth it to me. That's what I love to do most."
In addition to his duties at Mohegan Sun Arena, he was recently named northeast regional booking director for ASM Global, an organization that manages venues including Mohegan Sun Arena. In this additional role, he assists in booking artists at nearly 20 ASM Global arenas across the northeastern part of the United States.
Prior to joining Mohegan Sun Arena, Beekman spent 10 years as executive director at the F.M. Kirby Center for the Performing Arts and three years as marketing manager at Penn State's Bryce Jordan Center. As both a venue manager and talent buyer, he led the Kirby Center to a top-100 ranking among worldwide theaters.
A native of Tobyhanna, he is active in the community, serving as a board member for The Luzerne Foundation, Greater Wyoming Valley Chamber of Commerce, and Greater Wyoming Valley YMCA, and as a coach for his daughters' Little League teams. He also is vice chairman of the New York/Pennsylvania chapter of the American Cancer Society. 
Beekman is a two-time recipient of the Greater Wyoming Valley Chamber of Commerce's Innovator of the Year Award and also received Leadership Wilkes-Barre's Distinguished Leadership Award in 2019.
He and his wife, Katie, live in Duryea with their daughters, Hannah, 8, and Allie, 6.