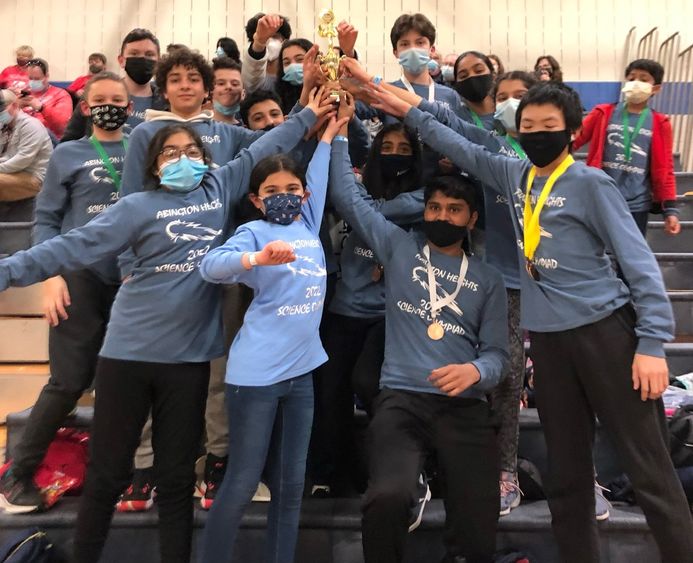 WILKES-BARRE, Pa. — Penn State Wilkes-Barre hosted the Northeast Regional Science Olympiad on March 10, welcoming more than 800 students from across northeastern Pennsylvania to campus for the annual middle and high school science competition.
Science Olympiad is an international nonprofit organization whose mission is to improve the quality of science education, increase student interest in science and provide recognition for outstanding achievement in science education. The Northeast Regional Science Olympiad tournament is an academic interscholastic competition consisting of a series of individual and team events that students prepare for during the academic year. The events are designed within the framework of various scientific disciplines of biology, earth science, chemistry, engineering, physics and computers. Events balance students' knowledge of science facts, concepts, process skills and science applications.
This year's event at Penn State Wilkes-Barre included participants from 27 high schools and 15 middle schools from all counties across northeastern Pennsylvania. About 200 volunteers helped staff the event. Penn State Wilkes-Barre is the only school in northeastern Pennsylvania that hosts Science Olympiad.
"We are proud to host this event that sparks curiosity, creates pathways to uncover new ideas, and helps promote breakthrough discoveries in critical areas ranging from medicine to technology," said Tim Sichler, Northeast Regional Science Olympiad director and Penn State Wilkes-Barre assistant teaching professor of engineering. "It is always an honor to experience firsthand the energy and enthusiasm the students have for the sciences. We are particularly excited to be back after the hiatus due to the pandemic." 
This year's competition featured 23 events, including Anatomy & Physiology, Crime Busters, Disease Detectives, Electric Wright Stuff, Food Science, Meteorology, MouseTrap Vehicle, Ornithology, Ping Pong Parachute, Rocks and Minerals, and Solar System.
Chris Bohinski, PA Live! reporter and producer and a former Science Olympiad participant, served as master of ceremonies for the competition and presented awards during a ceremony at the conclusion of the event.
"The Science Olympiad competition held on the Penn State Wilkes-Barre campus every spring is a hallmark for our northeastern Pennsylvania communities. It was my privilege to serve as this year's emcee, as life begins to feel a bit more normal after two years of social distancing and mask wearing," he said. "It brings me so much joy and happiness to see so many of today's youth get excited about this event — the same event that I participated in many times as a student while at G.A.R. High School. Although I never medaled during my time here as a competitor, it surely made me smile to receive an honorary Science Olympiad medal from the team during the kickoff of this year's award ceremony."
Winners in the Northeast Regional Science Olympiad advance to the state-level tournament, scheduled to be held at Penn State Altoona on April 30.