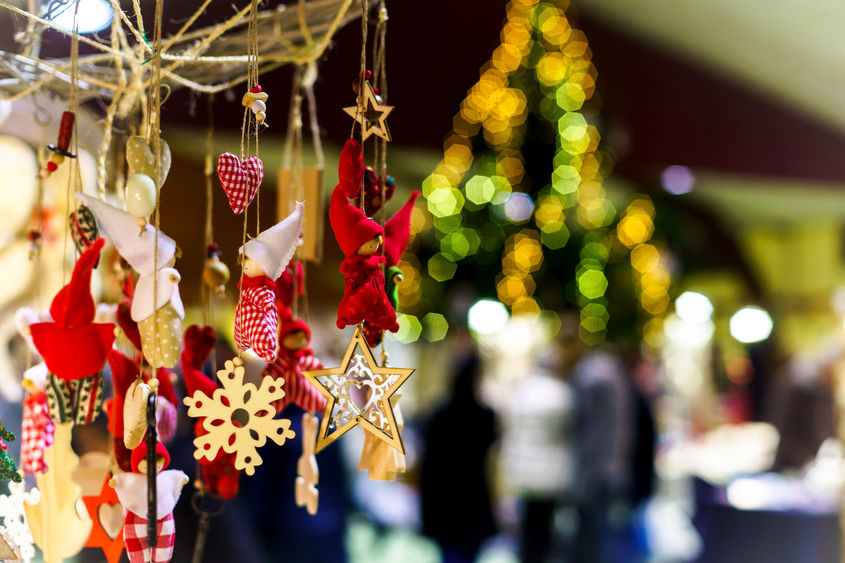 A popular kickoff to the holiday season will return to Penn State Wilkes-Barre on Sunday, Nov. 7.
Arts at Hayfield will host the 32nd annual Homespun Holiday Craft Show on Nov. 7 from 10 a.m. to 4 p.m. in Penn State Wilkes-Barre's Athletic & Recreation Building. This in-person event is open to the public and will feature more than 75 local crafters and vendors. More than 100 crafters are scheduled to display and market their crafts, artwork, jewelry, and much more. Penn State Wilkes-Barre has hosted the Homespun Holiday Craft Show for 32 years.
Cost of admission is a $2 donation at the door. Children under 18 and Penn Students with campus IDs are free. In accordance with university guidelines, masking will be required inside all campus facilities.
Since its founding in 1984, Arts at Hayfield members have pursued a mission of promoting the arts for all members of the community to experience and enjoy. The nonprofit organization strives to provide opportunities for local performers, musicians, crafters, artists and artisans and continues to form networks of individuals who are interested in helping to promote the arts. Arts at Hayfield regularly donates to public media resources and arts organizations such as WVIA, FM Kirby Center, NEPA Chamber Music Society, Back Mountain Memorial Library and the Penn State Wilkes-Barre Friedman Art Gallery, in addition to awarding annual scholarships to local Penn State Wilkes-Barre students who express interest in the arts.
For those looking for an alternative to the live, on-campus event, Arts at Hayfield is once again hosting the second Annual Holiday Traditions Online Only Virtual Craft Fair on its Facebook page and website.