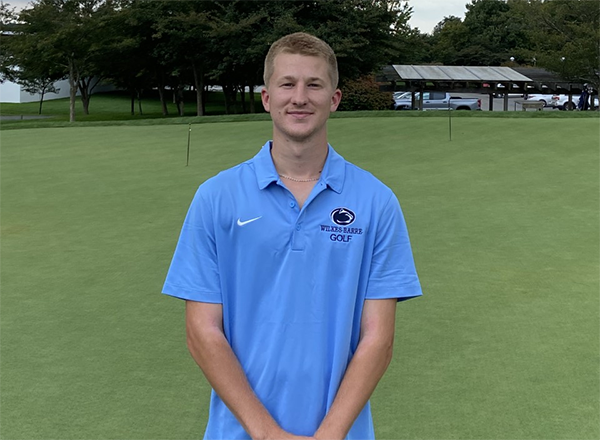 DALLAS, Pa. — Penn State Wilkes-Barre's golf team found recent success during the first match of the season.
On Thursday, Sept. 9, Penn State Wilkes-Barre took part in the Penn State University Athletic Conference (PSUAC) Invitational at University Park. The team came in fourth place with an overall score of 349. However, one newcomer hit the ground swinging.
Cooper Kelley, a first-year student at Penn State Wilkes-Barre, tied for second place with a score of 72.
"I felt great about placing second," said Kelley. "There's always room for improvement. Hopefully next time I can get a win."
Kelley said he has always enjoyed playing golf but began to take the sport seriously in high school. Kelley is a graduate of Dallas High School and transferred from West Virginia University in order to play golf for Penn State Wilkes-Barre.
"Out of high school I had places that wanted me to play, but instead I picked West Virginia and I ended up missing golf a lot," he said.
At Penn State Wilkes-Barre, Kelley is studying finance with a minor in accounting. He is using the 2+2 plan to earn his degree, spending his first two years at Penn State Wilkes-Barre before transitioning to University Park.
Kelley and the rest of the team are led by Ed Keil, Penn State Wilkes-Barre's head golf coach of 34 years.
The golf team will compete in another PSUAC Invitational on Sept. 27 and will face off against Penn State Hazleton on Oct. 4. Information about upcoming matches can be found on Penn State Wilkes-Barre's Athletics website.