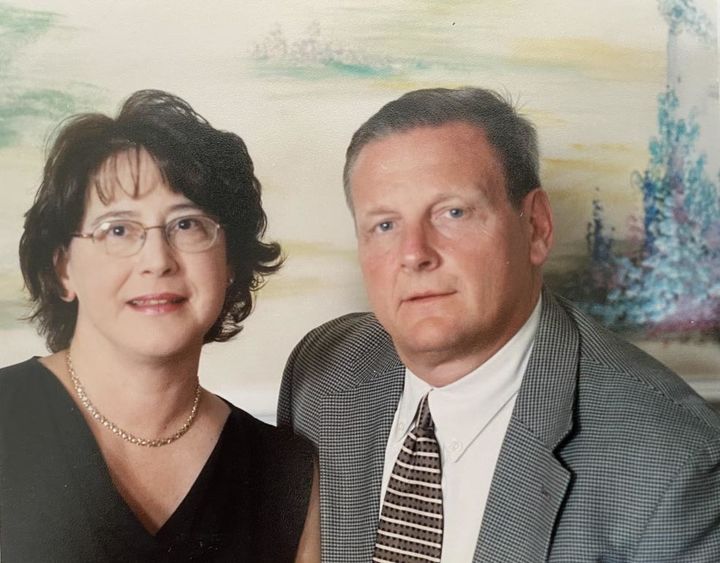 A Penn State Wilkes-Barre alumnus has created a named space on campus in memory of his late wife.
In recognition of a $10,000 gift made by Mark Sobeck, 1976, Room 119F in the Athletic and Recreation Building will be named in remembrance of his wife, Deborah, who sadly died on May 5, 2020. The room is used by the campus nurse and athletics staff to assist students throughout their time on campus.
Sobeck said, "Debbie was a great person, wife and mother, and I wanted to memorialize her. This was a way to support the campus while remembering my wife."
Mark and Debbie met shortly after Mark graduated from Penn State Wilkes-Barre. They married in 1982 and had three children: Michael, Richard and Jennifer.
Mark earned an associate degree in mechanical engineering technology from Penn State Wilkes-Barre.
"I always wanted to be an engineer, and the school was known for engineering," he said. "I learned so much with my two-year associate degree that it has served me as well as a four-year degree in many aspects."
After college, he started working for his father's roofing contracting business and took over the business when his father died in 1982. In 1991, Sobeck purchased the Four Seasons Golf Club in Exeter, an 18-hole public course that he operated until selling it nine years later.
He then founded Mark J. Sobeck Roofing Consulting Inc., which designs and inspects roofs all over the country and is celebrating its 20th year in business in 2021. The company has grown to a 12-person firm that employs several graduate architects and engineers. Debbie was partners with Mark in several businesses, including Four Seasons, and served as the chief financial officer of their current family businesses. Their sons both attended Penn State Wilkes-Barre and work at the family business as well.
Debbie was a member of the Wyoming, PA Rotary Club and the Westmoreland Club in Wilkes-Barre, and she was very active in the community. She was involved in her local church and enjoyed spending time with her family, specifically at Harveys Lake, a short drive away from the Wilkes-Barre campus.
Mark, who also works in real estate development, has served on the campus advisory board for 33 years, including two terms as chair and various positions on the development committee. His philanthropy throughout the years has included gifts to support the Struthers Family Career Services Center and the Bell Center for Technology.
"We are grateful for Mark's continued philanthropy in memory of Debbie," said Chancellor and Chief Academic Officer Dale Jones. "Debbie was a caring, active, and respected member of our community, and we are honored that Mark chose to memorialize her through this gift."
Support from Sobeck's gift will advance "A Greater Penn State for 21st Century Excellence," a focused campaign that seeks to elevate Penn State's position as a leading public university in a world defined by rapid change and global connections. With the support of alumni and friends, "A Greater Penn State" seeks to fulfill the three key imperatives of a 21st-century public university: keeping the doors to higher education open to hardworking students regardless of financial well-being; creating transformative experiences that go beyond the classroom; and impacting the world by serving communities and fueling discovery, innovation and entrepreneurship. To learn more about "A Greater Penn State for 21st Century Excellence," visit greaterpennstate.psu.edu.
There are several naming opportunities remaining at Penn State Wilkes-Barre. For more information, contact Cara Green, director of development, at 570-675-9107 or [email protected].