Curious about Penn State Wilkes-Barre? Come visit us and see if we're the right choice for you! There are many types of opportunities to do so—check out the "Come See Us!" box on the right to learn more. And bonus—there's NO application fee when you visit the campus!
Schedule a personal one-on-one visit with an admissions counselor. Find out about academic programs, the admissions process, campus life and financial aid. Student guided campus tours are available. View our calendar of available dates and register online.
To register for one of the upcoming events listed below, you can click its "Register Now" link, call us at 570-675-9238, or email wbadmissions@psu.edu.
We look forward to meeting you!
Upcoming Admissions Events
Dinner With the Lion Ambassadors
November 20th at 5:00 pm
(Check-in at 4:30 pm)
Whether it's your first campus visit or you want to learn more about Penn State from a student's perspective, spend the evening getting to know our student leaders with dinner and campus tours!
Register Now for the November 20th Dinner with the Lion Ambassadors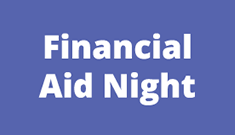 Financial Aid Night
November 13th at 6:00 pm
(Check-in at 5:30 pm)
Learn about the financial aid process, including types of financial aid, the application process and timelines, and how to complete the Free Application for Federal Student Aid (FAFSA).