Curious about Penn State Wilkes-Barre? Schedule a virtual one-on-one visit with an admissions counselor and see if we're the right choice for you! Find out about academic programs, the admissions process, campus life and financial aid. And bonus—there's NO application fee when you schedule a virtual visit with us!  View a list of available dates and register online.
Events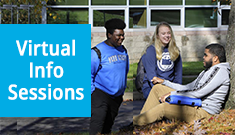 Virtual Information Sessions
July 9 at 11:00 am or 7:00 pm
Join Penn State Wilkes-Barre virtually! We are bringing the admissions office, faculty, and student affairs to you.  The information sessions will last one hour and we will be be answering your questions live. Feel free to bring a friend.
Register Now for the July 9th Virtual Information Session at 11:00 am
Register Now for the July 9th Virtual Information Session at 7:00 pm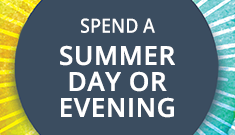 Spend a Summer Day or Evening
August 11 at 1:00 - 2:00 pm
August 12 at 6:00 - 7:00 pm
Take a virtual campus tour of Penn State Wilkes-Barre and learn more about admissions, financial aid, academic programs and student life from the admissions team. Discover the possibilities at Penn State Wilkes-Barre! There are over 275 majors that you can start at our campus and complete at University Park or another campus. In addition, Penn State Wilkes-Barre offers several bachelor's and associate degrees that can be completed right here, close to home. Learn more about earning a nationally recognized Penn State degree and becoming part of the largest alumni network in the world. If you can dream it, we can help make it happen!
Students who attend Spend a Summer Day or Evening are eligible for a $65.00 application fee waiver.
This is a virtual event. Upon registering you will receive an email with a link to log into to event.
Register Now for the Aug 11 "Spend a Summer Day" virtual open house
Register Now for the Aug 12 "Spend a Summer Evening" virtual open house