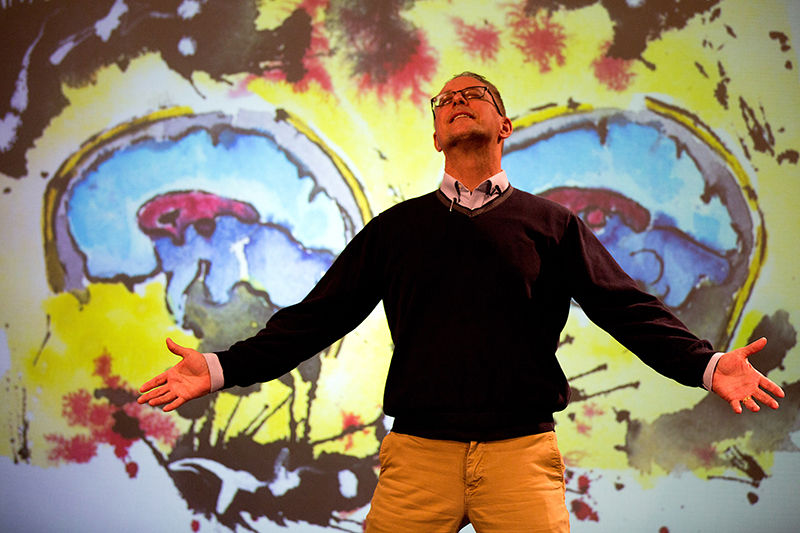 DALLAS, Pa. — Living with anxiety and depression showcased through hundreds of drawings, graphic medicine publications, personal experiences, and research will be explored in an upcoming presentation by 2019-20 Penn State Laureate William J. Doan. "The Anxiety Project: An Artist's Look at Mental Health and Wellness" will be presented at 12:15 p.m. Wednesday, Oct. 23, in Science 101, on the Penn State Wilkes-Barre campus.
William Doan is professor of theatre in the College of Arts and Architecture and artist-in-residence at the College of Nursing at Penn State. As laureate, he explores the intersections of art, science and health through interactive experiences — including performances, workshops and discussions — that address issues of living with anxiety and depression.
Doan is a past president of the Association for Theatre in Higher Education and was recently inducted into the College of Fellows of the American Theatre. In addition to articles in scholarly journals, he co-authored three books and several plays. He also has created solo performance projects at a variety of venues across the U.S. and abroad. His current work includes a new performance piece, "Frozen in the Toilet Paper Aisle of Life," part of his larger project titled "The Anxiety Project." Work from this project includes multiple short graphic narratives published in the Annals of Internal Medicine/Graphic Medicine.
The event is free and open to the public. For more information or to RSVP, please contact Sandy Race at 570-675‑9252 or [email protected].
About the Penn State Laureate
The Penn State Laureate is an annual faculty honor established in 2008 to bring greater visibility to the arts, the humanities, the honoree's work, and the University. The laureate brings an enhanced level of social, cultural, artistic, and human perspective and awareness to a broad array of audiences. The annual honoree is a full-time faculty member who is assigned half-time to serve as laureate for one academic year. The laureate appears regularly at events throughout Pennsylvania. Other responsibilities include:
Visits to Penn State campuses throughout the commonwealth
WPSU-TV and radio appearances, readings and features
Community outreach
Facilitating opportunities for other faculty and students to engage in the above activities