Hidden Gems at Penn State: Penn State Wilkes-Barre's not-quite-an-arboretum reveals campus history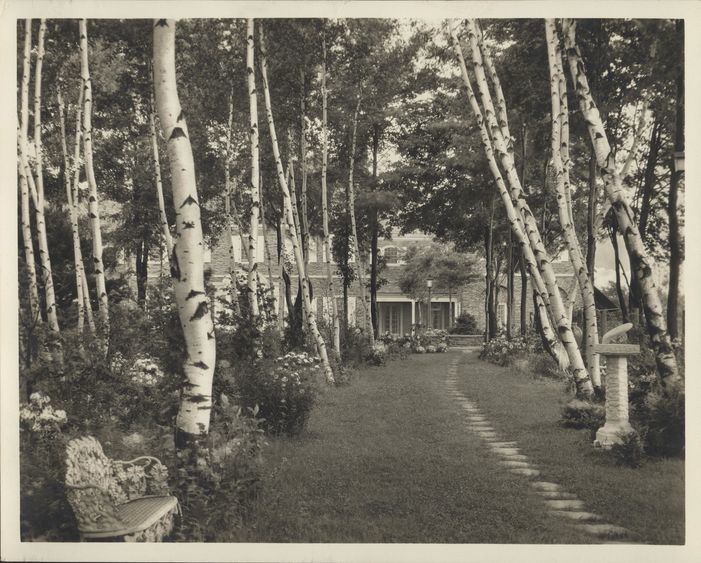 WILKES-BARRE, Pa. — The idyllic wooded area that blankets Penn State Wilkes-Barre in lush greenery may not technically be an arboretum anymore, but it does date back to the campus' roots as the home of a prominent coal baron while also displaying a rich diversity of Pennsylvania foliage.
The Hayfield House, one of the most iconic buildings on campus, dates back to the 1930s when it was built as a vacation home by coal baron John Conyngham for himself and his wife Bertha. As an avid outdoorsman, Conyingham sought to start an arboretum to capture the beauty of Pennsylvania's nature, and planted two of each tree native to the commonwealth in front of the house — approximately 134 different species, totaling over 268 trees.
Local newspapers of the time marveled at the beauty and diversity of Pennsylvania flora on display, calling it a "garden park."
"Strolling across the gravel roadway one may enter a garden park of some 25 acres through which paths wind beneath white birch and fir trees swaying in the breeze," reported The Wilkes-Barre Record in 1934. "Lining the paths are clusters of laurel, ferns, and flowers of various hues."
When Bertha Conyngham died in 1964, she left the house and surrounding acreage to her nephew, who in turn gifted the land to Penn State Wilkes-Barre. As the former vacation home transitioned to being part of a world-class university, the garden park underwent a transition as well, over time being reduced to 15 total acres.
Although it no longer fits the formal definition of an arboretum — which is defined as a place in which plants are specifically cultivated for scientific and educational purposes — Penn State Wilkes-Barre's not-quite-an-arboretum is still a hidden gem and an important landmark on the Wilkes-Barre campus.