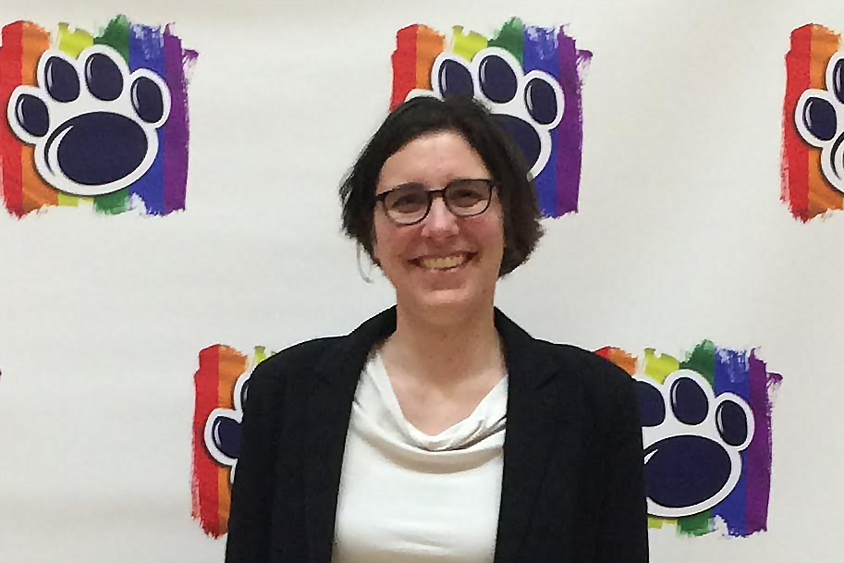 UNIVERSITY PARK, Pa. — Each year the LGBTQA Student Resource Center presents awards to Penn State students and faculty who are interested in and have shown a commitment to the Penn State LGBTQ+ community. The award recipients for the 2018-2019 academic year include Penn State Wilkes-Barre's own Megan Mac Gregor, interim head librarian of the Nesbitt Library, who received the Center's Outstanding Service Award.
Those who win this award have provided outstanding service regarding LGBTQ concerns at Penn State and have contributed to a climate of diversity and inclusion for LGBTQ persons.
Mac Gregor has been very active with the campus' LGBTQ+ community. She has coordinated events to help bring people together, worked to educate campus community members on LGBTQ issues, and is the co-chair of the Gender and Sexuality Alliance on campus (GSA). This past year, Mac Gregor led the movement to provide all-gender restrooms on the campus.
Mac Gregor was the lone LGBTQA Student Resource Center award recipient from a Commonwealth campus.