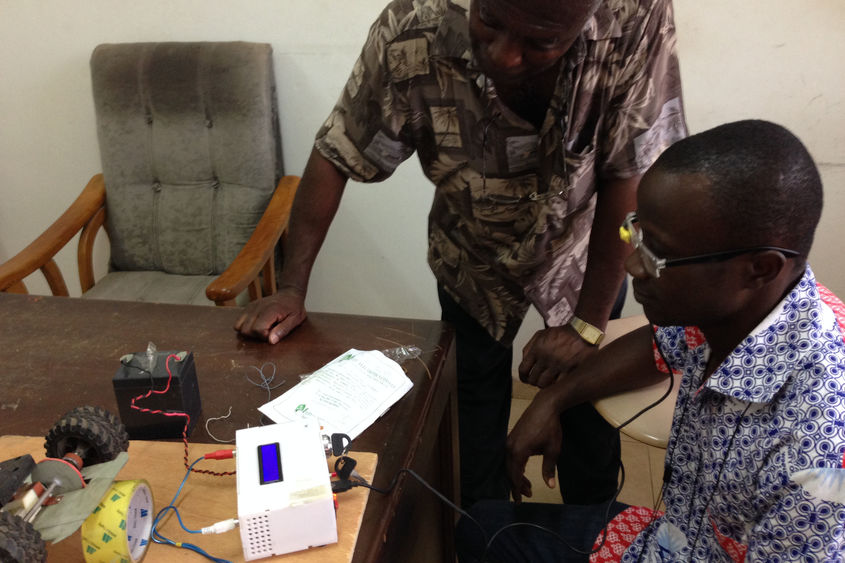 LEHMAN, Pa. — No one can accuse Penn State Professor of Engineering Willie Ofosu of not being persistent. For the better part of the last decade, Ofosu has been traveling to his native Ghana over semester breaks, including a three-to-five week trip in the summer months, to maintain and foster relationships with local colleges and universities.
"I keep going back because I want to see change," Ofosu explained. "I've helped to develop academic programs, advocated to upgrade educational standards, and worked to identify areas for additional trainings."
Working with a core group of students over the past few years, Ofosu has taken on the role of doctoral adviser to a group of engineering students, with agendas ranging from how the atmosphere impacts radio and television transmissions, to security in cloud technology.
"One of my students, Stephen Eduku, is working on a project entitled 'Design and Construction of Vehicle Accident Prevention System Using Eyeblink Sensor,' said Ofosu. "The idea is to electronically detect if a driver is falling asleep, and to give a warning signal that will wake up a driver who is falling asleep behind the wheel while driving."
One of the areas that Ofosu knows there needs to be significant training improvements is in the medical community of Ghana.
"The conditions of the medical field in Ghana are absolutely deplorable, although they've improved since I was a boy, they still have a long way to go," Ofosu said.
Knowing his persistent personality, no doubt Ofosu will be tackling this challenge shortly.