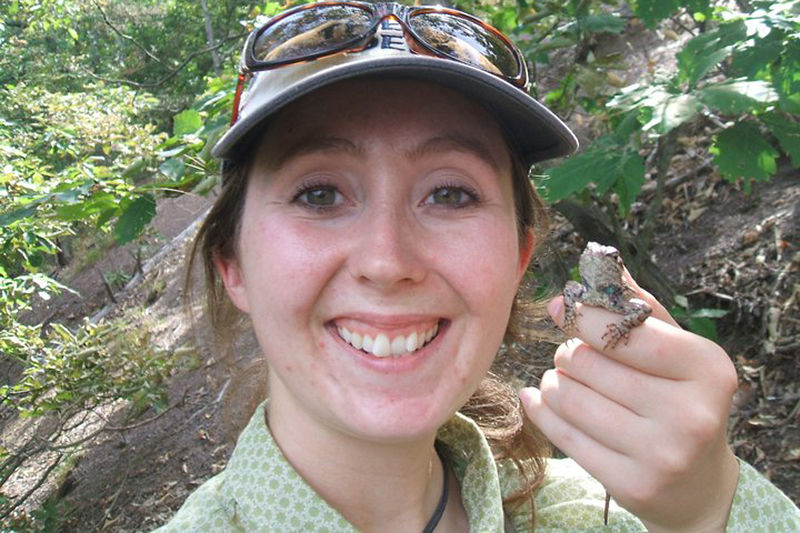 Dr. Renee Rosier continued Penn State Wilkes-Barre's Spring Scholarly Lecture Series on March 23rd, highlighting her research on eastern fence lizards.
Q: How did you get involved in your research?
A: I have always been interested in nature because I grew up in rural Pennsylvania. I really wanted to find a job I could get paid to poke around outside, and research seems to be the only way to do that, unless you have a government job. More specifically, I got into animal behavior research and working with lizards because of my Ph.D. advisor at University Park. I liked the research she did.
Q: What is the most rewarding part of your research?
A: Finding things you didn't expect to find. We have predications that we make, but its always kind of cool to be wrong. The most rewarding thing is having students out in the field. When they catch or see their fence lizard in Pennsylvania, it is always this wonderful moment - one they're going to remember forever.
Q: What are the toughest problems you have to deal with?
A: Logistics. There is a lot of planning a head of time, such as making sure I have all the right permits to collect animals. I have to know where we are going, I have to make a plan in case anyone gets injured. Its just a lot of planning, and then things just don't go according to plan so you have to be able to think on your feet.
Q: How do you see this field changing in the future?
A: Its going to become more technologically advanced. We will probably use better technology to track animals and also better technology to make computer models of what we will anticipate to be happening.
Penn State Wilkes-Barre's Spring Scholarly Series will continue on Friday, April 8th with Dr. Garrett Huck, Assistant Professor of Rehabilitation and Human Services.