Penn State Wilkes-Barre recently held its annual orientation program for first-year and transfer students. On Thursday, August 18th, a group of more than 30 current students and recent alumni served as Orientation Leaders and spent time getting to know the newest members of the Penn State family.
Jack Chambers of Creative Educational Concepts led the Orientation Leaders and new students through a series of games and activities designed to stimulate conversation, build relationships, and welcome them to Penn State.
Orientation continued on Friday, August 19th with convocation and introduction of faculty and staff. New students were shown around campus, participated in various discussions and workshops, met with faculty from their respective academic colleges, and enjoyed a campus-wide luncheon.
"Orientation of the new students provides a fantastic opportunity for us, as the faculty and staff, to showcase not only what we can do academically but also the co- and extra-curricular learning opportunities available at this campus," Student Activities Coordinator, Jackie Warnick-Piatt said. "The learning opportunities offered on campus through both formal programs such as internships and service learning and informal such as club/organization membership and intramural sports help students advance their life skills, self knowledge, personal integrity and leadership."
Penn State Wilkes-Barre provides a world-renowned university in a smaller, more intimate setting. Dedicated staff and faculty have helped students of all ages since the campus' inception in 1916 and continue to provide excellent education and support. Penn State Wilkes-Barre boasts eight Bachelor's degrees and four Associate degrees available from the campus and the ability to start one of over 160 degrees at Penn State Wilkes-Barre and continue at another campus.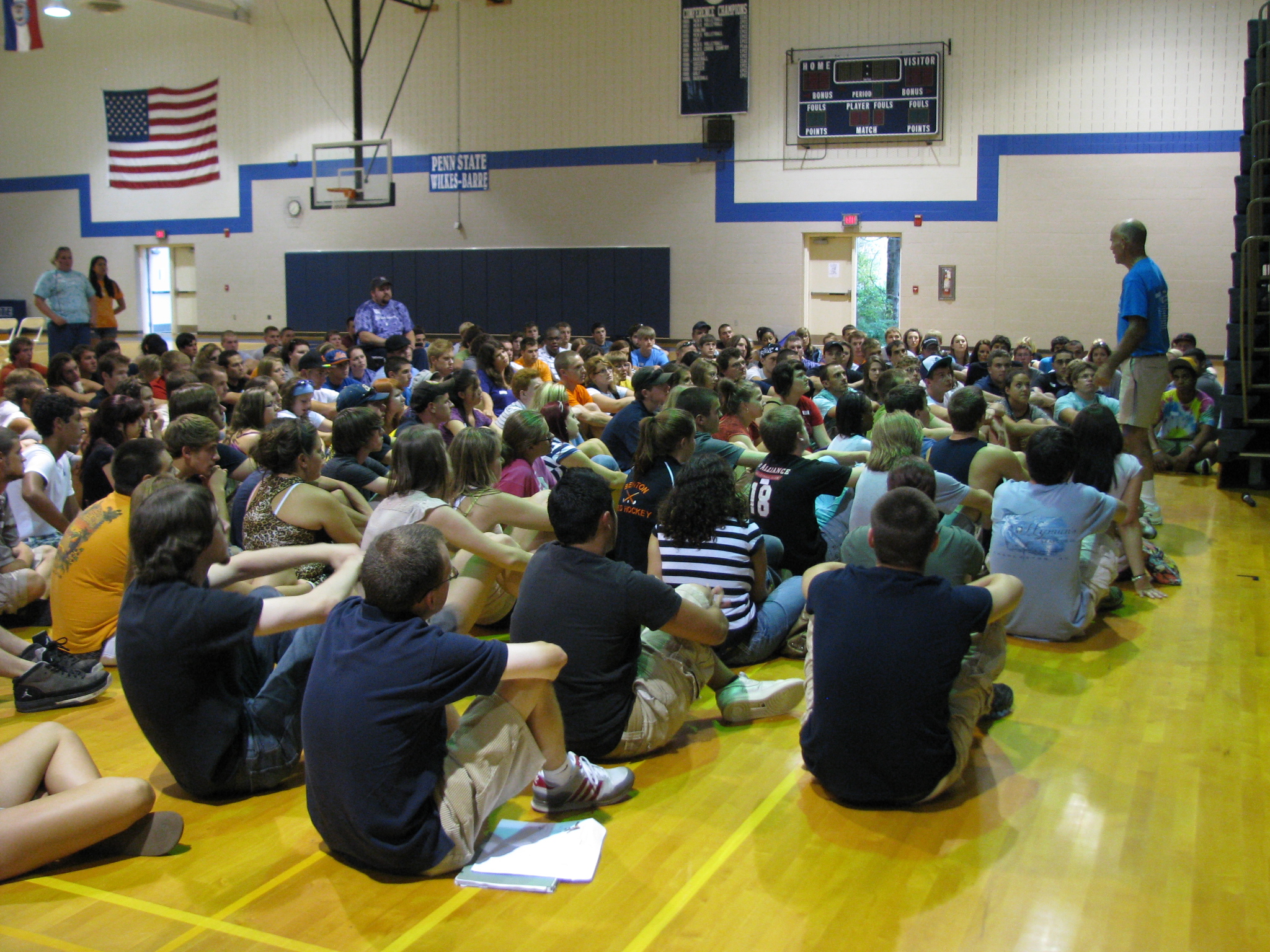 Jack Chambers of Creative Education Concepts leads students in 2011 Orientation