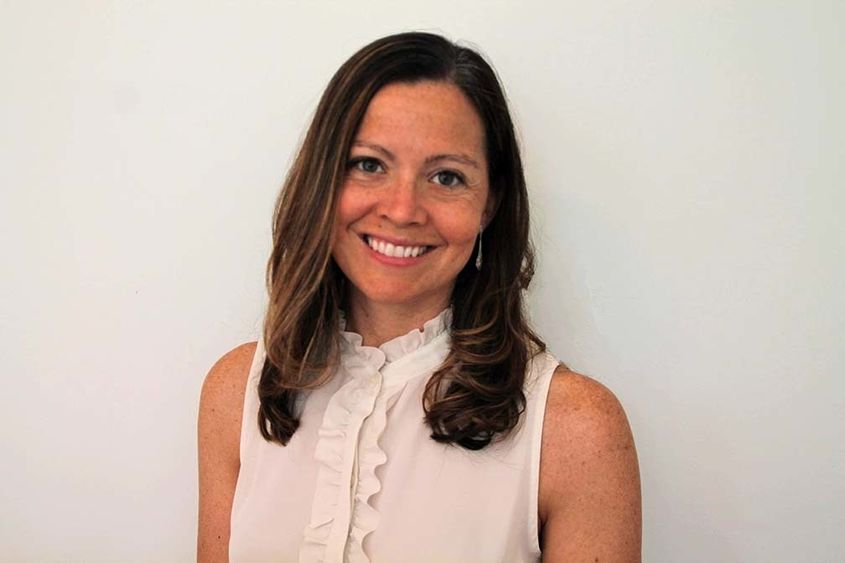 LEHMAN, Pa. — Janelle Drach has been hired as director of campus development at Penn State Wilkes-Barre, Chancellor and Chief Academic Officer Lynda Goldstein announced.
Drach comes to the campus from the Greater Wyoming Valley Area YMCA, where she most recently served as executive director. In that position, she managed branch operations at the Wilkes-Barre Family YMCA location, overseeing all association operations, managing departments, assisting with capital campaign and special event programs, and supporting volunteer board and community engagement projects. As part of the Greater Wyoming Valley Area YMCA, she also held roles as chief operating officer, vice president of member services and Greater Pittston branch executive director.
"Janelle's community connections and demonstrated record of leadership in a nonprofit organization make her an ideal fit for this role," Goldstein said. "By moving to the field of higher education, she will continue to serve the youth and families of northeastern Pennsylvania in a new way as she garners support and fosters relationships for the benefit of Penn State Wilkes-Barre."
In her role as director of campus development, Drach will oversee all development and alumni relations for Penn State Wilkes-Barre, providing oversight and guidance to all aspects of development programs at the campus. She will work with campus leadership, staff, volunteers and donors to create and implement plans to secure philanthropic gifts and major gifts, traveling throughout the region and the country to build relationships and meet with potential donors.
"I am thankful to be selected for this role and am eager to join a dynamic team of leaders at Penn State Wilkes-Barre," Drach said. "This truly is an exciting opportunity to build upon my skills and passion for fundraising and community development. I am looking forward to engaging our key community stakeholders and alumni to continue the mission of the University in an impactful way at the local level."
Drach holds a bachelor of science degree in recreation management from the State University of New York College at Cortland, where she graduated cum laude, and a master of education degree in sport management and recreation from Springfield College, where she graduated with honors.
Prior to working with the Greater Wyoming Valley Area YMCA, she served as director of recreation for the city of Geneva, New York, for 10 years.
She is a member of several local organizations, including the Rotary of Wilkes-Barre, Wilkes-Barre POWER and Junior League of Wilkes-Barre, where she serves as communications chair, and past member of the Greater Pittston Chamber. She has also served as a volunteer for the annual Osterhout Gala Committee, the American Academy for Park and Recreation Administration's mentorship program and the National Recreation and Park Association Young Professionals mentorship program and conference.