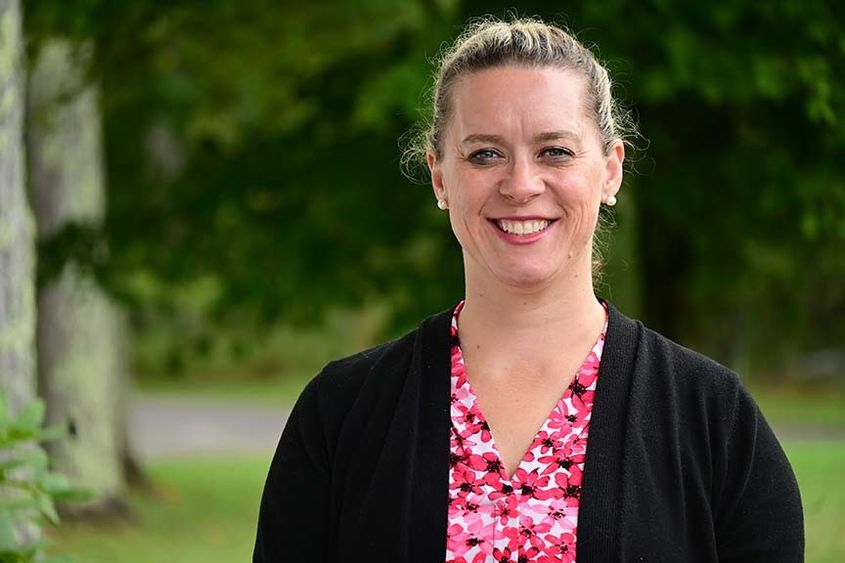 DALLAS, Pa. – Molly Abdalla has been hired as student engagement and outreach librarian at Penn State Wilkes-Barre and Penn State Scranton.
In her role, she will engage and collaborate with faculty, staff and students to use current and emerging technologies for learning and research. Abdalla will introduce students to the library's services and resources in the physical and online library realms. She will also use exhibitions, public programming, social networking and other techniques to engage the student community while providing reference services and library instruction. Abdalla will be based primarily at Penn State Wilkes-Barre to support all programs and will also provide liaison services for several departments at Penn State Scranton.
"Molly's position encompasses all aspects of engagement with students in relation to library services. That could mean visiting classes to talk about information literacy, holding events in the library to explore information concepts and providing another resource on campus to ensure that students are successful," said Jennie Knies, head librarian at Penn State Wilkes-Barre and Penn State Scranton. "She has an incredible energy and enthusiasm for this work, and a long and varied career in education that makes her an ideal person to fill this role. She has already hit the ground running with creative ideas to work with students and faculty on campus."
Abdalla said, "I am so very pleased to support the students and faculty of the Wilkes-Barre campus. The culture and instruction provided by Penn State are part of Abdalla family tradition. I wanted to be a part of a Commonwealth campus because I believe students receive the best of both worlds higher education can offer. Students receive one-on-one attention from caring faculty in a small school setting, while gaining access to the resources that only a large research university can provide. I look forward to continuing the tradition of information literacy instruction and creating a welcoming atmosphere in the Nesbitt Library."
Abdalla earned a master's degree in library science from Clarion University, a master of education degree from Mansfield University and a bachelor's degree in history and secondary education from the State University of New York at Geneseo. She is a member of the Association of College and Research Libraries, the Reference and User Services Association and the American Library Association.
Prior to coming to Penn State, she worked as a reference librarian at the Weinberg Memorial Library at the University of Scranton, supporting students and faculty at the reference desk to locate sources, search databases and use library technology. She previously worked as an English teacher and library media specialist for the School District of the City of York and as a long-term substitute library media specialist for the South Western School District in Hanover.