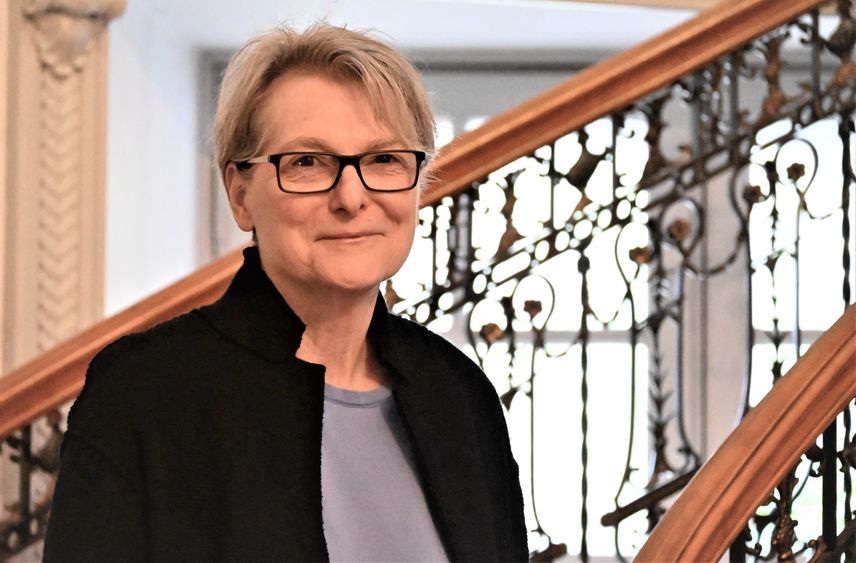 WILKES-BARRE, Pa. — Lynda Goldstein has been appointed chancellor and chief academic officer at Penn State Wilkes-Barre beginning Aug. 1, 2022, through June 30, 2025, announced Kelly Austin, vice president for Commonwealth Campuses and executive chancellor.
"I am thrilled that Dr. Goldstein has graciously accepted this appointment, and I know Penn State Wilkes-Barre will continue to benefit from her outstanding leadership and commitment to students, faculty and staff," Austin said. "Members of the University leadership team as well as various campus stakeholders including leadership from the Advisory Board, Staff Advisory Council and Faculty Senate Executive Committee were consulted about this appointment and were overwhelmingly supportive of this decision."
Goldstein, who is also associate professor of English and women's studies, has served as interim chancellor at the campus since March. She has simultaneously held the role of associate chief academic officer since 2018.
"I am honored to serve as chancellor and chief academic officer at Penn State Wilkes-Barre," Goldstein said. "I love the energy and enthusiasm our students bring, along with their interests in academics, cocurricular activities and athletics. Our faculty and staff work incredibly hard to help ensure student success in all their endeavors, and I look forward to supporting their efforts as we nurture students to fulfill their potential."
Goldstein has served in a variety of roles at Penn State Wilkes-Barre since she was hired as an instructor in the English department in 1991. She was promoted to assistant professor of English in 1992 and associate professor of English in 1998. Goldstein has taught numerous classes at the campus in disciplines including English, literature and film along with interdisciplinary courses in American studies, integrative arts and women's studies. She has also developed courses for the First-Year Seminar initiative.
Goldstein holds a bachelor's degree in English from Rutgers University-Camden and master's and doctoral degrees in English from Temple University. She has received awards including the Penn State Wilkes-Barre Chancellor's Award: Lion's Roar Award, the Hayfield Excellence in Service Campus Award, the Hayfield "Fran Brown" Humanitarian Award, the Hayfield Award for Campus Service, the Penn State Wilkes-Barre Departmental Teamwork Award, the Hayfield Award for Teaching Excellence and the Pathfinder Award from the Luzerne County Women's Conference, honoring a woman who has made a difference for others in Luzerne County.
"We enthusiastically support the appointment of Dr. Goldstein as chancellor and chief academic officer. Dr. Goldstein's history of excellent leadership and advocacy for faculty, staff, and students will have a stabilizing influence on our campus," said members of the Penn State Wilkes-Barre Faculty Senate Executive Committee. "In her role as interim chancellor, Dr. Goldstein has already had a positive influence on our campus. We look forward to working with her and continuing to improve our campus community."