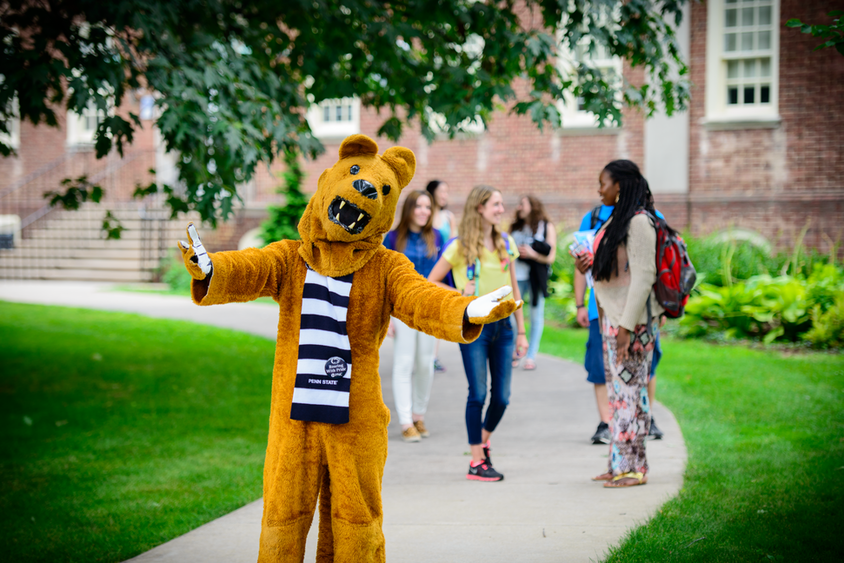 Penn State Wilkes-Barre will host a 'Spend a Summer Day' Open House from 11:00 a.m. to 1:00 p.m. on Wednesday, Aug. 10 for prospective students to learn more about the campus and what it offers.
Those attending the event will hear more about the admissions process, academic program options, financial aid, athletics, housing options, student engagement opportunities and more. During Spend a Summer Day, prospective students can also meet faculty, ask questions of the admissions team and connect with members of the Student Affairs department.
Penn State Wilkes-Barre offers several bachelor's and associate degree programs that can be completed at the campus. Students can also begin one of more than 275 degree programs offered by Penn State, spending the first two years at Penn State Wilkes-Barre before transitioning to another Penn State campus, including University Park (the 2+2 Plan).
"Prospective students who attend the Spend a Summer Day event will have an opportunity to see how they can attain a Big Ten education on a close-knit campus," said Alex Ellsworth, enrollment services specialist. "Whether you are at Penn State Wilkes-Barre for two years, four years, or as a 2+2 student, we strive to provide you with personalized attention and an excellent experience in both academics and co-curricular activities.
"Attendees will experience a true Penn State welcome upon their arrival by our Lion Ambassadors. They'll hear from these current students about their experiences and go on a campus tour with them. It's incredibly important for anyone interested in Penn State Wilkes-Barre to connect with current students so they can learn firsthand what it's like to be a Penn Stater."
Throughout the summer, Penn State campuses across the commonwealth are hosting Spend a Summer Day events for prospective students to get acquainted with the University. To register for the Aug. 10 Spend a Summer Day Open House at Penn State Wilkes-Barre, click here.