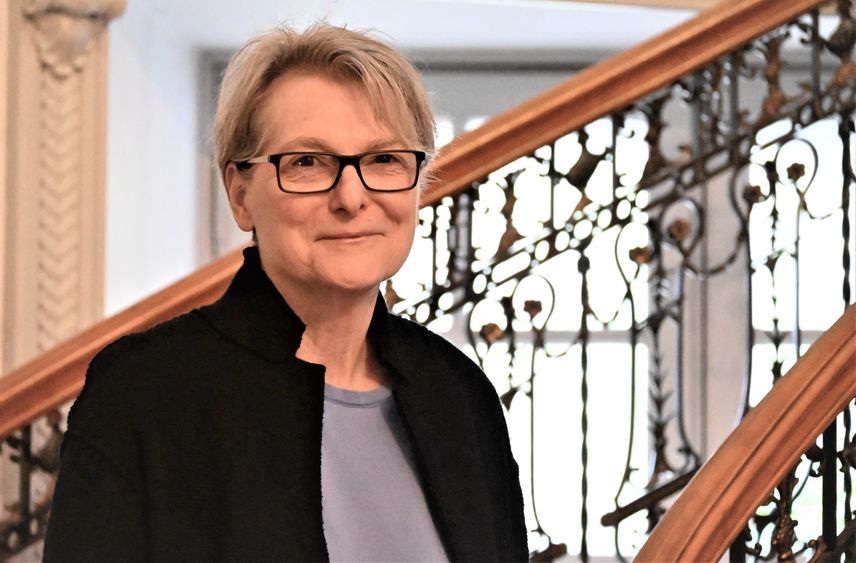 UNIVERSITY PARK, Pa. — Lynda Goldstein, associate professor of English, has been named interim chancellor and chief academic officer of Penn State Wilkes-Barre, effective March 16.
Goldstein, who has served as associate chief academic officer of the campus since January 2018, succeeds Chancellor Dale Jones. In addition to numerous other leadership positions at the campus, Goldstein previously served as Penn State Wilkes-Barre's interim chancellor from August 2005 to March 2006.
"Penn State Wilkes-Barre has been my home for more than 30 years, and I'm honored to serve as interim chancellor," said Goldstein. "As the University searches for a new chancellor, we will continue to maintain the academic excellence and commitment to creating a positive impact in our community for which Penn State Wilkes-Barre is known."
Goldstein first joined Penn State Wilkes-Barre in 1991 as an instructor of English. She was named an assistant professor in 1992 and an associate professor in 1998. She previously served as the coordinator for the letters, arts and sciences program, as assistant director of Academic Affairs and interim director of Development and Alumni Relations.
"Dr. Goldstein's leadership across multiple positions has been invaluable to Penn State Wilkes-Barre since she first joined the University," said Kelly Austin, Penn State's vice president for Commonwealth Campuses. "She is a passionate and talented educator with a proven record of academic and administrative leadership, and I am thankful to her for serving Penn State Wilkes-Barre in this critical role."
Goldstein's research focuses on cultural studies within contemporary drama, film, literature and television, and she is the author of several scholarly articles, book reviews and other publications. She teaches a range of classes on topics including American literature, drama and the art of the cinema, as well as interdisciplinary courses on American studies, integrative arts and women's, gender and sexuality studies.
Goldstein is the recipient of multiple awards from Penn State Wilkes-Barre, including the Hayfield Award for Teaching Excellence, the Hayfield Award for Campus Service and the Fran Brown Humanitarian Award. She is a three-time nominee for Penn State's University Teaching Award, and she has been recognized with the Penn State Wilkes-Barre Chancellor Lion's Roar Award and the Pathfinder Award from the Luzerne County Women's Conference for making a positive impact within Luzerne County.
In addition to her service to Penn State, Goldstein has held numerous leadership positions with community, faith-based and nonprofit organizations, including the Sycamore House Service Corps and St. Stephens Episcopal Cathedral in Harrisburg, the Wilkes-Barre chapter of the League of Women Voters, the Wilkes-Barre Victim's Resource Center and the Wyoming Valley Habitat for Humanity.
She holds master's and doctoral degrees in English from Temple University, and a bachelor's degree in English from Rutgers University. Goldstein holds a certificate in online teaching from Penn State World Campus, and a certificate in nonprofit administration from Penn State Harrisburg.