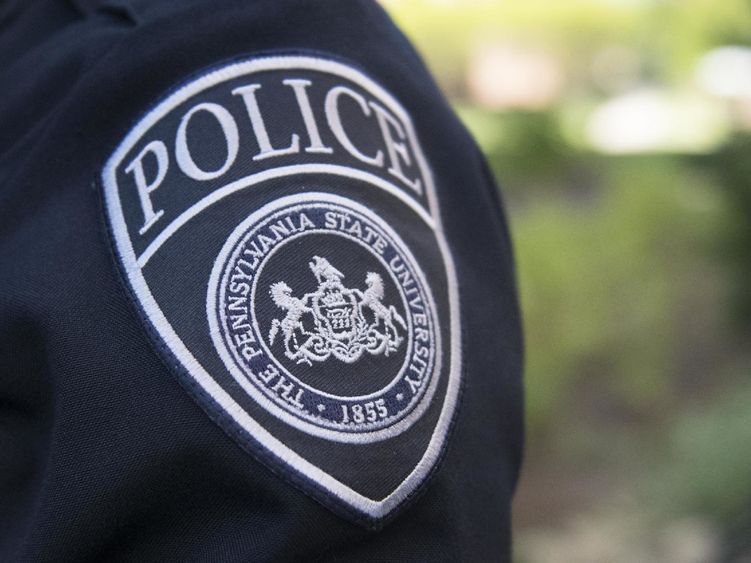 LEHMAN, Pa. — Police & Public Safety at Penn State Wilkes-Barre is committed to the safety of everyone on campus, whether they are students, faculty, staff or visitors.
Campus police officers are trained in numerous skills and responses and are sworn police officers who have taken an oath to support the United States Constitution, the Commonwealth of Pennsylvania and local laws. Trained officers cover all shifts during the week while classes are in session.
Dale Osenbach is district commander for University Police and Public Safety for Penn State's Eastern District. He oversees Police & Public Safety at Penn State Wilkes-Barre and several other campuses.
"Our police department has undergone a centralization and restructuring over the last five to seven years," Osenbach explained. "Seven years ago, we had a chief and security officers. After we centralized, we made the move to go with sworn police officers at every campus location."
Campus police officers are certified by the Municipal Police Officers Education and Training Commission (MPOETC) and receive extensive training for their roles. After officers complete their initial police academy training, they undergo additional Act 120 training every year.
"In addition to that, at Penn State, we go through annual training regarding use of force, firearms, defensive tactics, first aid, CPR and more," Osenbach said. "We have developed a training calendar and throughout the year, officers have specific training to be completed each month."
He noted that training concerning mental health is an important part of what the officers learn.
"We've switched to using an online community platform that enhances our inclusive diversity and mental health trainings," Osenbach said.
In addition to responding to reported crimes and conducting investigations, campus officers respond to medical emergencies and assist students, faculty and staff during lockouts, vehicle jumpstarts and much more.
"Our officers' role is to be community-oriented police officers," Osenbach said. "We expect all our officers to be involved with the community at each campus and to get to know the faculty, staff and students who are there. That allows them to serve as a resource when anyone in our community needs help."
To foster the relationship between police officers and the campus community, Police & Public Safety offers events, such as "Coffee with a Cop," intended to be gatherings where people can ask questions and discuss current events with police officers while the officers get to know members of the campus community.
The department also holds educational programs educating on topics such as active attacker situations, sexual assaults, and an overview of Police Services and its duties.
One of those educational programs was the Campus Safety Summit held in November. The event introduced faculty and staff to the safety and security personnel at Penn State Wilkes-Barre and also highlighted necessary resources for incidents and emergencies that may occur on campus.
Safety summit presenters included representatives from Police & Public Safety and the director of business services and pandemic safety officer at Penn State Wilkes-Barre. University Park representatives included the director of emergency management and the regional environmental health and safety coordinator.
During the safety summit, Osenbach shared details of the new campus Police Services office, which is scheduled to open in February in a modular unit located near the water processing facilities across from the Science Building.
The new office provides a larger space that includes a patrol room, an evidence room, a records management room and an interview room. It will also have video monitoring and electronic access as required for accreditation by the Commission on Accreditation for Law Enforcement Agencies (CALEA), which University Police is seeking across all campuses.
"The addition of the interview room is a critical change that I find important to our work," Osenbach said. "We will now have a designated quiet area to interview victims of sexual assault, knowing that these experiences are traumatizing and require our support and resources."
In another change for police at all campuses, all campus police officers began being outfitted with body-worn cameras in May.
Osenbach said the response to the cameras has been very positive and that body-worn cameras "increase officers' self-accountability, rather than accountability to supervisors."
"I think the cameras have been fantastic," he said. "They increase our level of transparency and accountability within the department and within our community."
To learn more about Police & Public Safety at Penn State Wilkes-Barre, visit their webpage.