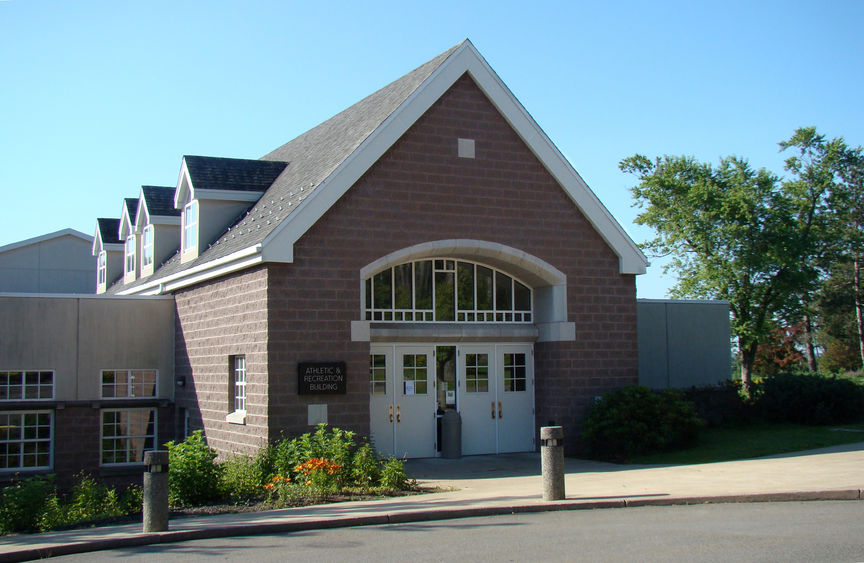 LEHMAN, Pa. — Penn State Wilkes-Barre's Athletic and Recreation Building (ARB) will reopen to members of the community on Tuesday, Sept. 7. The ARB has been closed to the public since March 2020 due to the coronavirus pandemic.
"We are excited to open our doors to the community again after over a year apart," said Scott Miner, athletics director. "We look forward to welcoming both new and returning individuals."
Community members can take advantage of a weight room that features weight training and cardiovascular equipment, including bicycles, ellipticals and treadmills. Racquetball courts are also available. The daily fee for community members is $5. A semester membership is $100 (three semesters per year) and an annual membership is $240.
As they prepare to visit campus again, members of the community can rest assured that Penn State Wilkes-Barre is taking appropriate precautions to protect everyone's health and safety, which remains the University's top priority. Everyone using campus facilities must adhere to all COVID-19 policies set forth by the University. As part of this, masks must be worn in the ARB in accordance with Penn State's indoor masking policy, effective Aug. 4.
"Stringent cleaning policies are in place," Miner added. "Anyone using the equipment is required to wipe it down thoroughly after use. All machines, free weights and other equipment are disinfected each day. Sanitizing wipes are also available throughout the facility."
The ARB is open from Monday to Saturday each week. Hours of operation can be found here.
All students, faculty, staff and community members are encouraged to visit Penn State Wilkes-Barre's athletics website for more information on the ARB, athletics news and fitness offerings and updates throughout the year.