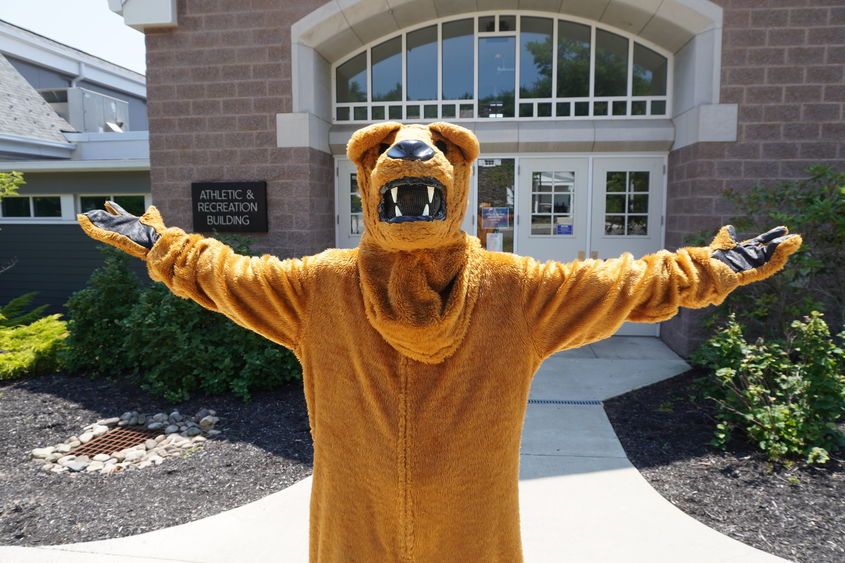 DALLAS, Pa. — Penn State Wilkes-Barre is planning several events to welcome students back to campus for the fall semester. COVID-19 safety protocols will continue to be followed. Please note that masks are required in all indoor public spaces on Penn State Wilkes-Barre's campus.
Welcome Day will be held Friday, Aug. 20, with events as follows:
9:30 a.m., Student Registration, Academic Commons 103.
10 a.m., New Student Assembly Zoom with faculty and staff. Key campus leaders will welcome students. The featured speaker for the virtual assembly will be Justin Goldston, program coordinator for project and supply chain management.
10:20 a.m., Student Affairs Staff Meet and Greet, Academic Commons 103.
10:45 a.m., College/Academic Program Meetings (in-person only), various campus locations.
11:45 a.m., lunch and entertainment featuring live music by Jason O (students only), Hickory Court Café/Deck.
12:30 p.m., Welcome Week Leaders Meet and Greet, Student Commons.
1:30 p.m., campus tours (optional for students).
Additional Welcome Week events will be held in the Student Commons, Student Lounge and Hickory Court Café. Those events include:
Monday, Aug. 23, noon: Annual Student Government Association Welcome Back Barbecue for faculty, staff and students, with the close-up magic of Mike Misko.
Tuesday, Aug. 24, 11:30 a.m. to 1:30 p.m.: Make and Take Stuff a Plush. Make your own Penn State Wilkes-Barre Stuff a Plush.
Wednesday, Aug. 25, and Thursday, Aug. 26, 11:30 a.m. to 1 p.m.: Learn about the opportunities for leadership development, engagement and more at the two-day Club and Organization Fair or sign up to be a senator in the Penn State Wilkes-Barre Student Government Association. Penn State Berkey Creamery ice cream will be served.
Friday, Aug. 27, noon: Penn State Kahoot! Trivia. Prizes will be awarded to winners.
Monday, Aug. 30, noon: Laugh out loud, be inspired and get balloon'ified with the Balloon Man, John Cassidy.
As always, download the Blue Screen App for up-to-the-minute information on all things Penn State Wilkes-Barre and check out the Blue Screen Message System all around campus.