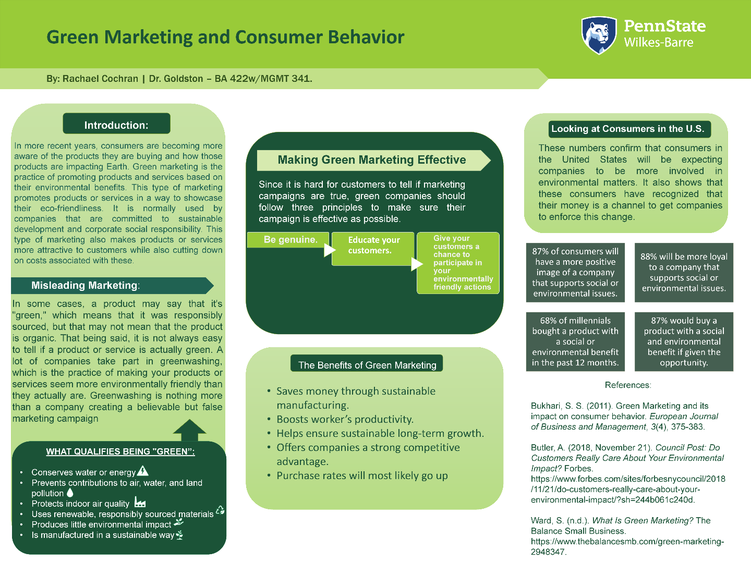 LEHMAN, Pa. — Penn State Wilkes-Barre this year held its Celebration of Scholarship undergraduate research fair in a virtual format. The celebration is an opportunity for Wilkes-Barre faculty and students to showcase their current research, scholarship and artistic endeavors.
Students and faculty in all disciplines, including English, history, engineering, biology, information technology, business, surveying, communication and more, are invited to share their research with the campus community and the public through the annual Celebration of Scholarship.
Due to the pandemic, the event was conducted virtually, with each presenter creating a poster and a short video presentation. The presentations were judged by a committee with an online awards ceremony held to announce the winners. All posters and video presentations can be viewed online.
"While the realities of COVID keep us online again this year, we are still celebrating the scholastic achievement of our students and sending a warm thanks to all of the faculty who have encouraged their students to participate," said Jennie Knies, Nesbitt Library head librarian and co-chair of the Celebration of Scholarship Planning Committee.
This year's winners were:
Sustainability Award
Diversity, Equity, and Inclusion Award
Applied Research
First Place
Runner-Up
Original Research
First Place
Runners-Up
University Libraries' Undergraduate Research Award for Excellence in Information Literacy
Gold (first place)
Silver (second place)
Bronze (third place)