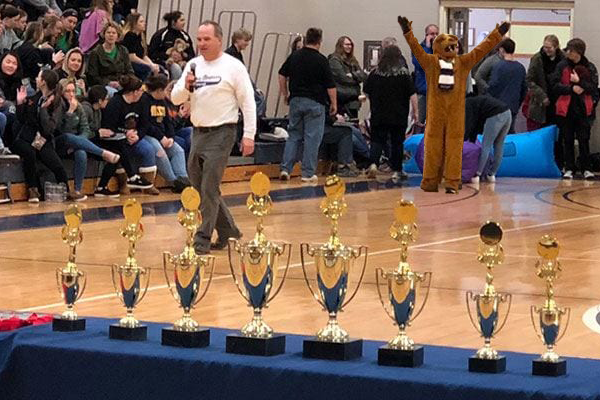 LEHMAN, Pa. — Penn State Wilkes-Barre hosted the 2019 Pennsylvania Northeast Regional Science Olympiad, held on Wednesday, March 6.
An international nonprofit organization, Science Olympiad is composed of educators and concerned citizens devoted to improving the quality of science education, increasing student interest in science, and providing recognition for outstanding achievement in science education.
Science Olympiad sponsors district, regional, state and national science tournaments for middle school and high school students. These tournaments are rigorous academic competitions that consist of a series of individual and team events that students prepare for during the year. Events balance students' knowledge of science facts, concepts, process skills and science applications.
This year, approximately 55 different high schools and middle schools participated in the regional event. Thirty-five challenging and motivational activities were held throughout the day in the areas astronomy, biology, earth science, chemistry, engineering, anatomy, entomology, forensics, food sciences, meteorology, physics, computers and robotics, as well as various other disciplines.
Events in the gymnasium on campus were streamed live to allow parents and students who were unable to take part in the activities the opportunity to experience the competition. View a recording of the livestream.
The winners of both the junior and senior high teams will advance to the state competition.
View WNEP Channel 16's coverage of the Science Olympiad at Penn State Wilkes-Barre.